Hyundai will stop supporting the first generation of its Blue Link telematics system, according to a letter sent to dealers last week. This will effectively render the hardware in certain 2012-2016 Hyundai models obsolete later this year.
The letter states that the 2G cellular service powering the system will no longer be supported after December 31 by provider Aeris Communications. This will deactivate a number of safety-related features on New Year's Day, 2022.
Hyundai states that "All Hyundai Blue Link services will deactivate, including safety and security features such as: Automatic Crash Notification (ACN), SOS Emergency Assistance, Road Side Assistance, and Stolen Vehicle Tracking."
Here's Hyundai's list of affected models: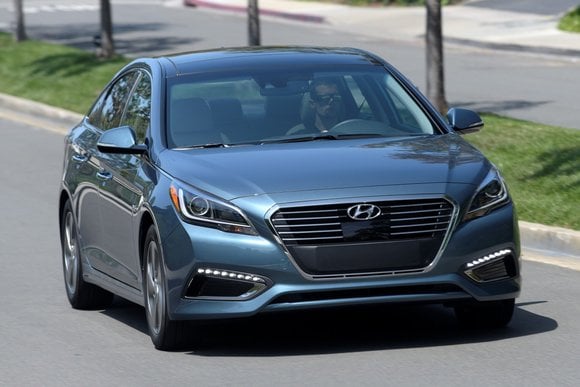 The automaker says owners with an annual subscription will receive a prorated refund. Monthly plans will continue until the service ends. Users can also cancel their subscription either at MyHyundai.com or by calling 1-855-2-BLUELINK.
The prospect of obsolescence probably isn't something most drivers think about. While it's certainly normal to expect to upgrade a smartphone every few years to get new features, it's certainly not as feasible to do that on a car or SUV.
The fact that Hyundai will no longer support certain safety features could be a pain for owners. After all, stolen vehicle tracking and crash notifications could be valuable to those living in parts of the country with high rates of auto theft.
New Hyundais currently come with a free 3-year Blue Link trial. In addition to features like remote start/door lock & unlock via a smartphone app, the brand offers tech for monitoring EV charging and for parents to keep tabs on teen drivers.