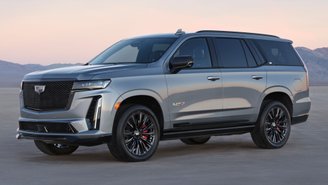 We've heard a lot of news recently about General Motors attempting to rebrand the Corvette sports car into its own sub-brand and all of the new models that the move can bring. Well, it looks like GM is looking beyond just introducing a new Corvette sub-brand, as Car and Driver's latest report claims that the American automaker has similar plans to expand the Escalade and Camaro nameplates with their own sub-brands. If the outlet's report is true, GM has some pretty radical ideas for vehicles it can introduce under these new sub-brands.
Let's start with the possible Escalade sub-brand. The outlet's unnamed sources told Car and Driver that an Escalade sub-brand could see the introduction of a smaller version of the large SUV. It would be able to seat seven people and be similar in size to Porsche's upcoming three-row SUV that's codenamed the K1. The SUV will reportedly be sold in China and the U.S. Another new vehicle under the Escalade sub-brand would be a "more carlike modern-luxury segment-fusing all-terrain Escalade." We're not sure what this means as far as vehicle design, but it almost sounds like a lifted car, so possibly a wagon. All-terrain certainly hints at the vehicles off-roading capability.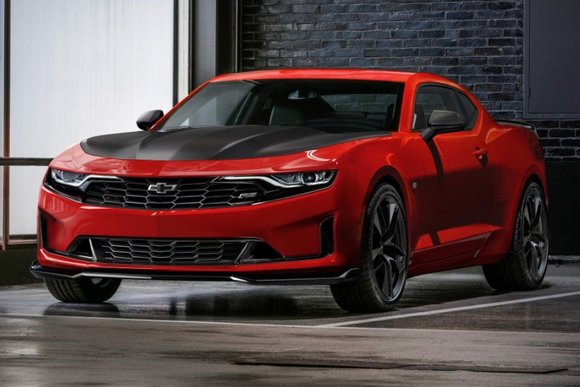 The most radical possibility, though, is an Escalade minivan. Car and Drive states that a luxurious MPV (multi-purpose vehicle), which is what we call a minivan in the U.S., could be introduced. The vehicle may only be sold in China where luxury minivans do incredibly well before expanding to other markets. Despite the resurgence of minivans in America, we doubt Cadillac would come out with an Escalade minivan. A high-end minivan wouldn't sell that well in the U.S. compared to an equivalent luxury SUV.
With the Camaro sub-brand things would follow a similar trajectory to the rumored Corvette sub-brand. The automaker is looking into introducing an all-electric coupe with four seats, an all-electric convertible with four seats, a sporty crossover in both two- and four-door body styles, and a flagship sports car with similar "content" to the C9 Corvette. These changes make sense for the Camaro and are similar, but slightly different changes that Ford has or is planning to make with the Mustang.
We do wonder what sub-brands would mean for other vehicles from the brand. A smaller Escalade with seven seats sounds like the XT6, while a sporty Camaro SUV with four doors would compete with the Blazer. One can't help but wonder what will happen to Cadillac and Chevrolet's lineups if GM decides to spin the Escalade and Camaro – two of its strongest models – into their own sub-brands.
Source: Car and Driver