Midsize sedans certainly aren't as popular as they once were. The vehicles were once the obvious choices for families, but now, it's all about SUVs. While the Hyundai Sonata has been one of the mainstays in the midsize sedan segment in the U.S. since 1989, reports indicate that the sedan could be discontinued soon. A new report from Korean newspaper Chosun Ilbo claims that the Sonata could be dropped from Hyundai's lineup within the next few years.
The report cites an unnamed source at Hyundai who stated that the automaker would not be developing a new generation of the Sonata as the source of the information. If true, the Sonata could be killed off as early as 2025. With the current generation of the Sonata having come out as a fully redesigned car in 2020, we should see a slight refresh before Hyundai officially pulls the plug on the sedan.
The Sonata is reportedly being discontinued in favor of new electric cars, though we suspect that continued demand for SUVs also plays a large role in the decision. Hyundai plans to become an all-electric brand by 2035 and investing in gas-powered models like the Sonata doesn't make a lot of sense. With Hyundai set to come out with the all-electric IONIQ 6 before the end of 2023, there's a good chance that the electric sedan could replace the Sonata.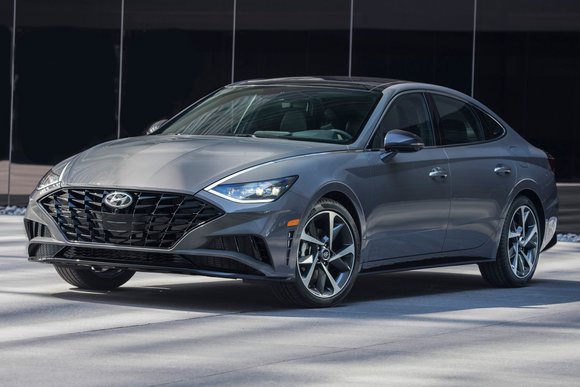 In a statement to Car and Driver, a Hyundai spokesperson told the outlet that the "Sonata remains and will continue to be an important part of Hyundai's product lineup. Any rumors on its future are pure speculation." Automakers rarely like to talk about future changes to lineups, so a statement of that kind is expected.
We're interested to hear what Kia will do if Hyundai decides to discontinue the Sonata. The Kia K5 is an identical twin to the Sonata with a different badge.
There's a business case to be made for the Sonata's discontinuation. Last year, Hyundai sold 83,434 units of the Sonata, while the Tucson accounted for 140,721 units sold. Even the subcompact Kona had better sales figures than the Sonata with 89,607 units sold in 2021.
See Hyundai's Deals & Incentives
Pictured: 2022 Hyundai Sonata