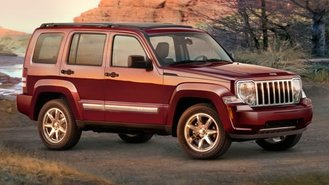 The Jeep Liberty was discontinued after the 2012 model year, as the rugged SUV brand decided to focus on producing the Cherokee. Apparently, the Liberty could be making a comeback, as CarBuzz found a recent trademark that was filed by Jeep with the world "Liberty." The application that the automaker filed with the U.S. Patent and Trademark Office (USPTO) was categorized under vehicles.
While Jeep could be introducing a new vehicle with the Liberty name, there is a simple explanation for the recent application with the trademark office. As the outlet points out, the USPTO's regulations state that a trademark doesn't expire as long as it remains in constant use. If a trademark goes unused for a decade, it expires and goes up for grabs. Since Jeep discontinued the Liberty in 2012, it's been roughly a decade since the name was used. So, Jeep needed to file a trademark application to keep the name.
Another possible reason for the trademark application is that Jeep is bringing the name back for a new electric vehicle. There isn't any information to back that claim up, but it is a possibility. Jeep just brought back the Avenger name from the '70s for a new all-electric subcompact SUV that will be sold in Europe.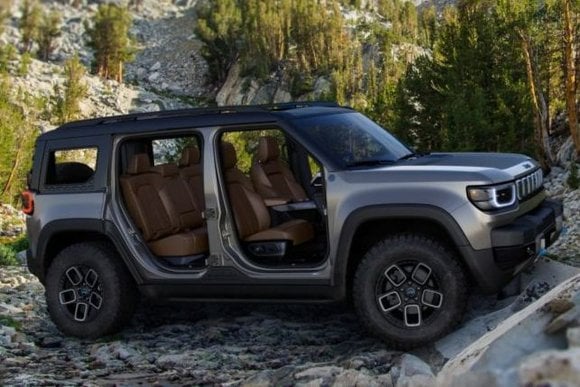 Jeep's SUV-heavy lineup is as well-rounded as they come, as the brand sells the subcompact Renegade, compact Compass, compact Cherokee, midsize Wrangler, midsize Grand Cherokee, midsize Grand Cherokee L, large Wagoneer, and large Grand Wagoneer. We're not sure if adding another gas-powered SUV into the fold would bring anything to the table that its current SUVs don't already have.
That's why an electric SUV with the Liberty makes the most sense. Jeep has plans to launch four new all-electric SUVs in North America by 2025. These include a vehicle called the Recon, which will be an off-roader that's inspired by the Wrangler and an electric version of the Grand Wagoneer. What the other two SUVs will be is anyone's guess.
Source: CarBuzz