After being on sale in the U.S. for nearly six decades, Toyota decided to discontinue the Land Cruiser after the 2021 model year. At the time, Toyota didn't provide any information on why it decided to stop selling the Land Cruiser in the U.S. Instead of the Land Cruiser, consumers have to make do with the Lexus LX600. Strangely, a new report from Motor Trend claims that the Land Cruiser would find its way back to the U.S., though you shouldn't stay up waiting for the SUV to return.
The outlet spoke with Jack Hollis, executive vice president of sales for Toyota Motor North America, who provided some more information on the Land Cruiser's possible return. When asked about whether the Land Cruiser will ever return to America, Hollis responded: "Will we ever? I would say likely yes." Hollis wouldn't provide the outlet with a timeline for the SUV' return, stating that Motor Trend would have to wait for a definitive answer. "Obviously Land Cruiser is such an important part of our heritage and has done such a great job. And I'll be looking at it, absolutely. Have I seen designs, thoughts, and hopes, yes. But nothing to announce. It's still a ways off," said Hollis.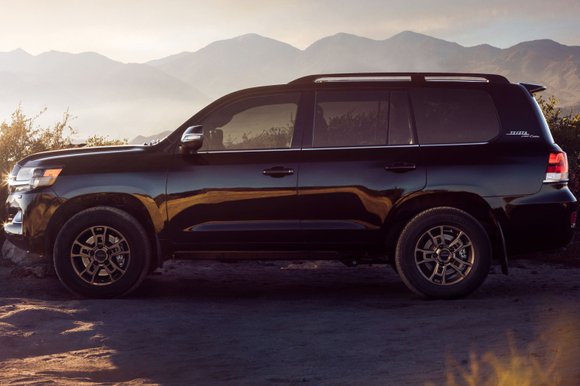 This may not seem like big news, but automakers tend to keep future vehicles and timelines private. Usually, they have a boilerplate answer that doesn't provide any information. Hollis' response seems concrete, like he's certain that the Land Cruiser will be returning. The only question is when and what will the SUV look like. We highly doubt Toyota will bring the current Land Cruiser to America, since it was just recently redesigned. If anything, Toyota could be looking into bringing the Land Cruiser back once the SUV becomes electrified. It could be one generation down the road or a few, so we don't recommend waiting for it to arrive.
While shoppers wait for the Land Cruiser to return to America, they can still purchase the LX 600. It's an identical twin to the Land Cruiser that's sold overseas, sharing the same platform and engine. It also offers immense off-roading capability, which is a Land Cruiser hallmark.
Source: Motor Trend