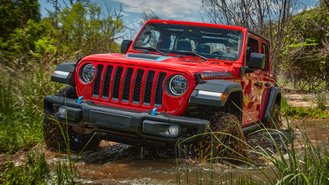 The cost to bring home Jeep's most fuel-efficient SUV just went up. According to data derived from a recent order guide, the 2021 Wrangler Unlimited 4xe plug-in hybrid just received a significant price increase.
The 4-door Sahara 4xe now has an MSRP of $52,520 with destination (up from $51,300). The higher-end Rubicon 4xe now starts at $56,220 (up from $55,000). These represent price increases of $1,220 on both trim levels.
Jeep spokesperson Ron Kiino confirmed the changes for us today in an email. Earlier this month, the company's CEO claimed the Wrangler was America's best-selling PHEV and already sold out through the rest of the year.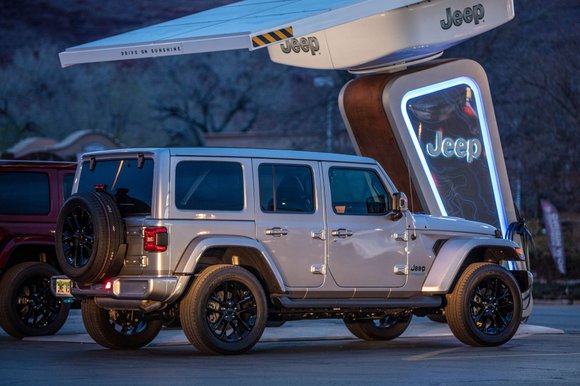 A whopping 470 lb-ft of torque and fuel economy rating of 49 MPGe have helped make the SUV an appealing choice. However, the availability of a $7,500 federal tax credit has also helped enable Jeep to advertise outstanding deals.
This past spring, we noticed that the Wrangler plug-in was cheaper to lease than the gas model despite a nearly $11,000 difference in MSRP. We surmised that the tax credit and an unusually high residual value were the likely reasons.
Unfortunately, the recent change in MSRP doesn't appear to be the first price increase since the Wrangler plug-in's launch last year. In fact, our records show the model is now $3,030 more expensive than the original sticker price of $49,490.