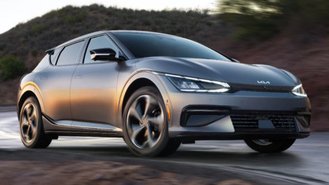 The year of the crazy markups continues. The all-new 2022 Kia EV6 is starting to arrive at dealerships with horrendous markups. The first EV6 model arriving at dealerships is the First Edition that's limited to just 1,500 units. When people were able to reserve a First Edition online, they signed up for a vehicle with a starting MSRP of $58,500. Consumers that weren't able to snag one of the First Edition models are now looking at paying a hefty premium at the dealership.
Motor 1 reports that Anthony Fongaro found a new EV6 First Edition model for sale at McGrath Arlington Kia in Palatine, Illinois with an asking price of $78,875 (with destination). That represents a markup of approximately $20,000 over the vehicle's MSRP. From the picture, we can see that the dealership is charging $2,495 for the Pro Pack, a $3,995 Interior Protection Pack, and a dealer adjustment of $12,500.
The outlet reached out to the dealership to get an explanation for the markup. "Because of the limited inventory, these cars are somewhat irreplaceable… there is a premium on the vehicle, but when we put a premium on a vehicle, in this instance, we shop around at other Kia stores and make sure that the premium is competitive with other stores… and on top of that, it's a First Edition car, it's a limited production," said Sales Manager Chris Duplanchic.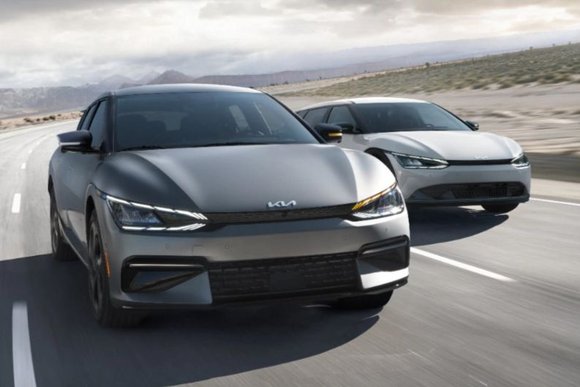 We'd like to say that this is one of the more egregious markups we've seen recently, but that's far from the truth. Dealer markups have become a regular occurrence for consumers looking to purchase a vehicle during the chip shortage. In defense of the dealership, this EV6 is a limited-edition First Edition car and rare vehicles tend to carry markups at dealers. That doesn't justify why this markup is so large or make it acceptable, but it makes sense to see an EV6 First Edition have a markup instead of a Toyota RAV4.
While there are ways to avoid a dealer markup, it's going to be especially difficult to do so for all-new models that have gained a lot of attention. Markups are hard to avoid because dealers, as a Kia spokesperson told Motor 1, are independent businesses. While automakers can send dealers warning over markups, which is what General Motors recently did for the upcoming Chevrolet C8 Corvette Z06, dealerships are left to their own devices to sell vehicles.
Seeing a 2022 EV6 arrive at a dealership with a markup isn't shocking. With consumers willing to pay markups for new vehicles and the chip shortage continuing to rage on, we don't think markups will go away in 2022. While this markup is for the EV6 First Edition, we wouldn't be surprised to see regular EV6 trims carry markups once they arrive at dealerships, too.
Check Kia EV6 Pricing Near You
Pictured: 2022 Kia EV6