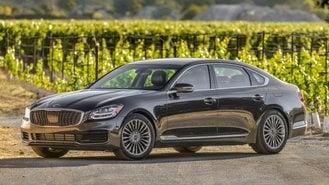 Kia becomes the latest automaker to cut sedans out of its lineup for the 2021 model year. The South Korean confirmed to Car and Driver that it will discontinue the large, luxurious K900 sedan along with the full-size Cadenza sedan for the 2021 model year. This news isn't surprising, as numerous sedans have gone on the chopping block recently.
We're not surprised to see Kia kill off its two largest sedans. If anything, we're surprised that the vehicles were on sale for so long. The K900 was introduced in 2015 as Kia's option in the large luxury sedan segment, competing against vehicles like the Mercedes-Benz S-Class, Genesis G90, BMW 7-Series, and Audi A8. Kia came out with the Cadenza in 2014 as a full-size sedan to compete with the Toyota Avalon, Nissan Maxima, Dodge Charger, and Chrysler 300.
While these segments aren't that popular, both of the vehicles sold poorly. Kia only sold 305 units of the K900 last year, while the Cadenza accounted for 1,265 units sold. In 2020, Mercedes-Benz sold 8,589 units of the S-Class with Toyota selling 18,421 units of the Avalon. As a comparison, the sporty Stinger sedan accounted for 12,556 units sold last year.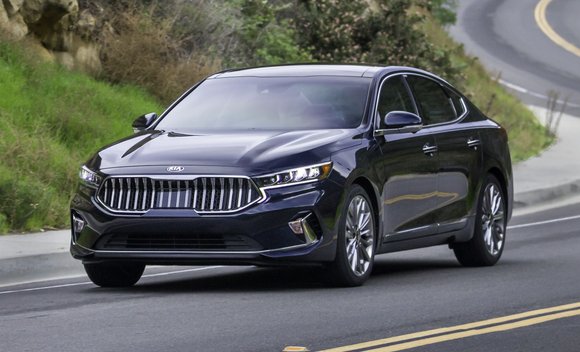 Kia doesn't have any comparable alternatives to the two sedans. The Stinger is far more performance-oriented than the two models, but doesn't have the same interior space or upscale features. With the recent introduction of the all-new Sorento and the recently all-new Telluride, we think that Kia is trying to give consumers more choices when it comes to SUVs.
We don't think Kia will introduce a replacement for the K900 or the Cadenza. For one, consumers are really interested in the automaker's SUVs, which continue to rank highly in their respective segments. Then, there's Genesis, which is Hyundai-Kia group's full-on luxury brand. The brand continues to expand its lineup of upscale vehicles and has become a true competitor to the likes of Mercedes-Benz, BMW, Audi, and Lexus. Kia offering vehicles like the K900 and Cadenza only took sales away from Genesis.
Other sedans that were discontinued in the past few years include the Buick LaCrosse, Buick Regal, Cadillac CTS, Cadillac XTS, Cadillac CT6, Chevrolet Impala, Ford Taurus, Infiniti Q70, Jaguar XJ, Lexus GS, Lincoln Continental, and Lincoln MKZ. It's a long list, but we expect it to get even longer as more consumers ditch their sedans for SUVs.