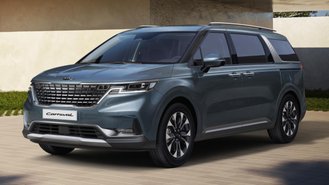 Kia recently changed the name of its midsize sedan from Optima to K5. Recent rumors indicated that the automaker would do the same thing with its minivan, changing the name from Sedona to Carnival. While rumors don't always pan out, Autoblog found an official document from the National Highway Traffic Safety Administration (NHTSA) on Sedona Forum that states the automaker's minivan will be named Carnival in 2022.
The name change may seem confusing, but this isn't a huge change for consumers. And Kia didn't exactly come up with the Carnival name out of thin air. The South Korean brand has been using the Carnival name since 1998 for its minivan. When Kia introduced the minivan for the U.S. market, it chose to go with Sedona for marketing reasons. Now that the Sedona is due for a full redesign, Kia has decided to simplify things by giving its minivan the same global name.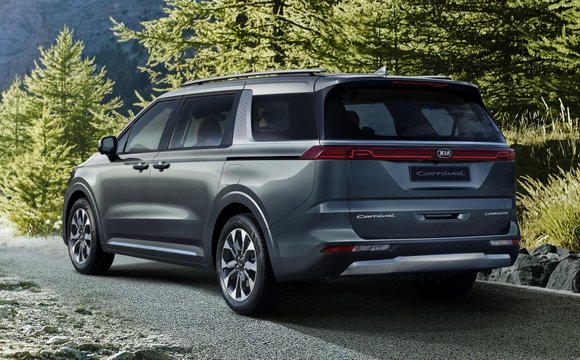 The 2022 Kia Carnival was unveiled in June 2020 in South Korea. The Carnival will feature a sharper design than the Sedona, while integrating some design elements from the automaker's rugged SUVs. On the inside, the minivan will have more interior space, a 12.3-inch infotainment screen, and a 12.3-inch digital gauge cluster.
According to the NHTSA's document, the Carnival will come with a 3.5-liter V6 engine. The motor will be rated at 294 horsepower and 261 pound-feet of torque. Front-wheel drive is standard, while the engine will be paired with an eight-speed automatic transmission. The minivan is expected to go on sale summer 2021 with pricing set to start at above $30,000.
Name changes don't play a large role in how well a vehicle sells. The K5 went on sale in the U.S. in July 2020 and accounted for a total of 31,656 units sold throughout the entire year. Without a full year on sale, it's difficult to say if the K5 is doing well. In 2020, Nissan sold 137,988 units of the Altima, Honda sold 199,458 units of the Accord, and Toyota sold 294,348 units of the Camry. A name change and a full redesign could be what Kia's minivan needs, as Kia only sold 13,190 units last year.