With the introduction of the Kia Stinger Tribute Edition, it's time to say goodbye to the automaker's performance-oriented sportback. The new Stinger Tribute Edition puts months of rumors and speculation to an end, as the South Korean automaker confirmed that production of the Stinger will be coming to an end soon. With the Stinger gone, the all-electric EV6 GT will head Kia's lineup of performance vehicles.
The limited-edition Tribute Edition is based on the GT trim, which means it will be powered by a twin-turbo 3.3-liter V6 engine that makes 368 horsepower and 376 pound-feet of torque. The engine is paired with an eight-speed automatic transmission and is good for a zero-to-60 mph sprint time of roughly 4.6 seconds. Without any performance upgrades, the Tribute Edition is mainly an aesthetics package.
From a visual standpoint, the Tribute Edition is available in Ascot Green or a new paint color called Moonscape. Black exterior trim, 19-inch wheels, and Black Brembo brakes are all included. On the inside, the Tribute Edition gains Terracotta leather upholstery, faux carbon fiber trim, a wasp-shaped emblem embedded into the headrest, and a numbered plate on the driver's door sill.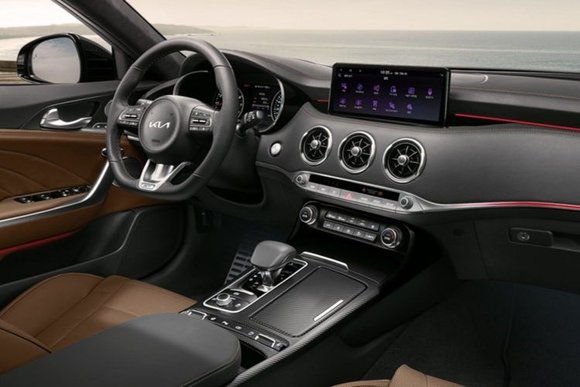 Kia only plans to build 1,000 units of the Tribute Edition globally. The automaker didn't say how many models it plans to bring to the U.S. While it doesn't come with a lot of extra features over the regular GT trim, we expect pricing to cost more than $52,895 with destination.
The Stinger was introduced in 2018 and instantly became a hit with enthusiasts. It's upscale design and luxurious cabin were added bonuses to a punchy V6 engine and enjoyable handling. The thing that really set the Stinger apart from competitors and a rival to luxury vehicles was its hatchback liftgate, giving it some extra versatility over sedans in the segment. The Stinger will go down as one of Kia's best cars and we highly recommend interested consumers visit a Kia dealer to purchase a new model while they still can.