Lincoln is telling dealers not to advertise above MSRP to avoid upsetting customers. According to a letter sent to its dealers today, the policy took effect on April 1st, and those that violate the markup rule could face punishment. While this may sound like a positive change for consumers, our analysis finds an important catch.
While it's no secret that a chip shortage caused new car prices to skyrocket, Lincoln has told dealers that "selling above MSRP negatively impacts the Lincoln Brand" in terms of "client satisfaction," "favorability opinion," and "client word of mouth." As a result, Lincoln has come up with new rules on dealership markups.
The new policy states "Dealer may not advertise a lease, retail sales price, discount, or financing offer that is derived from a retail sales price that is above MSRP," adding that this includes range-topping Black Label models. Like most "ad covenants," offenders may risk losing out on manufacturer-subsidized advertising funds.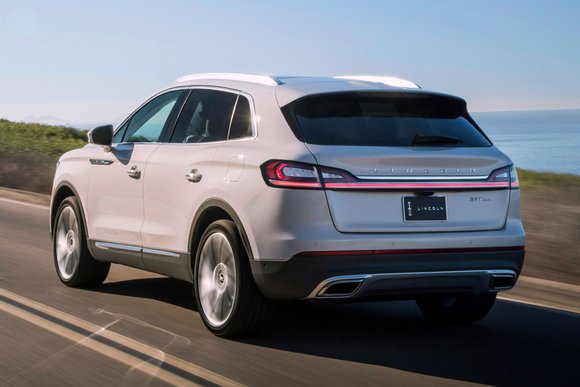 Although the carefully-worded pricing policy may make it sound like Lincoln buyers will be safe from dealership markups, that isn't actually the case. That's because dealers can still determine prices based on supply & demand. Similarly, the move doesn't necessarily prevent dealers from marking-up financing and lease rates.
The difference comes down to the prices that dealers can advertise on a given vehicle. Many manufacturers have guidelines on what can (and can't) be advertised to protect their brands with a MAAP policy, or Minimum Allowable Advertised Price, which often prohibits language like "blowout prices" and "clearance sales."
Having said that, the fact that dealers can still sell cars with markups may not actually protect consumers from having to pay over retail. From that standpoint, this could be seen as a relatively toothless effort to protect how the brand looks. GM reportedly issued a similar warning to its dealer network just earlier this year.
Interestingly, the latest decision runs contrary to an effort early last year to keep dealers from advertising prices that were too low. In that change, dealers were told not to list prices below 4% under MSRP (or below MSRP on Black Label vehicles) excluding any incentives. Lincoln implemented a "strike" system to enforce it.
Some brands have attempted to avoid setting the wrong expectations by pulling lease deals from their websites. Here in California, Lincoln isn't even advertising lease deals online. The same goes for Infiniti, Jaguar, and others. In an extreme case, Toyota didn't advertise leases in Southern California for about 6 months.
If you're looking to avoid a dealer markup on a car, challenges still await despite Lincoln's change in policy. At the moment, Lincoln's best deals involve financing rates from 0.9% APR, loyalty discounts, as well as conquest cash incentives like a $1,000 discount on the Aviator for buyers coming from a competing vehicle brand.