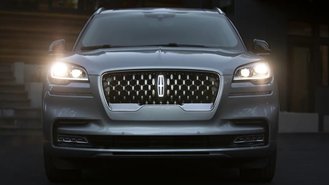 Lincoln has warned its dealers about its policy on fraud related to the vehicle allocation process. In a letter sent to dealers last week, the company emphasized its zero-tolerance policy on fraud and abuse. The warning against manipulation comes amid an ongoing inventory shortage that has cut into dealership sales.
Lincoln wrote, "The Sales and Service Agreement strictly prohibits abuse, fraud and/or circumvention of the Company's retail allocation process. Retailers must factually represent orders, sales and availability as it relates to all new vehicle reporting." Ford and Lincoln have promoted custom orders for over a year.
The letter went on to provide examples of retail abuse. These include: "falsifying client orders" in a way that circumvents an established name-matching policy, "manipulating Retailer sales," "Trading of inventory between Retailers," and allocating said orders to fleet customers. This isn't the first warning we've seen.
As CarsDirect reported just last month, Ford increased its name-match threshold to 75% of orders, meaning that dealers must ensure factory-ordered cars go to their intended recipients. The brand also announced to dealers that it plans to increase that yet again to a whopping 80% after its 2023 vehicles go on sale.
In addition to getting more customers into order pipelines, the process does get buyers access to new car price protection programs. Lincoln dealers that violate the policy risk forfeiting allocations to other dealerships, "clawback" of allocations, and "chargebacks" of any incentives for "improperly obtained units."
On the extreme end, Lincoln says "persistent" and "uncorrected" abuse could result in the termination of a dealership's sales agreement. While this certainly seems like a stark warning, it's likely that some dealerships may continue to struggle to find the right balance between keeping their customers happy and making a profit.
A chip shortage has strained relationships between manufacturers, dealers, and car buyers. In April, Lincoln forbade dealerships from advertising markups to protect its brand, though it made no effort to actually stop dealers from charging markups. Last month, Ford warned dealers about bonus lease buyout fees.