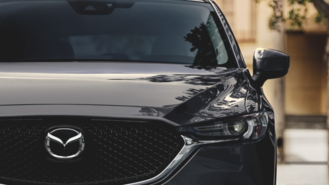 Consumers are still purchasing crossovers and SUVs in dizzying numbers. Like many other automakers, Mazda has plans to answer the call with an onslaught of new SUVs. The upcoming SUVs include the CX-50, CX-60, CX-70, CX-80, and CX-90. Mazda won't offer all of the SUVs in North America, as the Japanese automaker only plans to bring the CX-50 to the U.S., while the CX-70 and CX-90 will be available in North America. Two of the SUVs will feature a new inline-six engine and a new longitudinal architecture.
Things will start with the CX-50. The SUV will be similar in size to the Mazda3 and Mazda CX-30, and we expect the SUV to share the same platform as the two small vehicles. Production of the vehicle will begin in January 2022 at the brand's factory in Huntsville, Alabama. While one would assume that the CX-50 would replace the CX-5, that won't be the case. Instead, the CX-5 will continue to exist by getting an updated exterior design and a restructured lineup over its lifespan.
The CX-70 will be a two-row SUV with a wide body, though we're not quite sure what the latter means. The SUV will belong to Mazda's Large Product group and will be the smallest SUV to ride on Mazda's new architecture. The top spot of Mazda's SUV rung will be occupied by the CX-90. The SUV will have a wide body and three rows of seating, leaving us to believe that it could possibly replace the CX-9. Power for the CX-70 and CX-90 will come from either a turbocharged straight-six engine or a plug-in hybrid powertrain.
Mazda didn't provide any specific information on when the CX-70 and CX-90 will come out beyond saying they'll come out between 2022 and 2023. All we know is that they'll arrive after the CX-50 and will be classified as midsize SUVs.
This shift to introduce new SUVs with turbocharged straight-six engines and mild-hybrid powertrains is a clear step to move further upstream. Mazda has been looking to separate itself from mainstream brands like Honda, Nissan, Toyota, Hyundai, Volkswagen, and Subaru by offering premium products that occupy the middle ground between options from Mercedes-Benz, BMW, Audi, and Volvo. New architecture and a new straight-six engine are qualities that will definitely help Mazda achieve its goal.
Check Out Mazda's Current Lineup
Pictured: 2021 Mazda CX-5