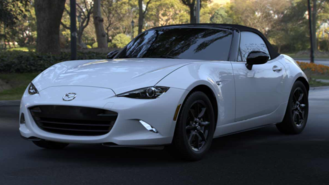 Over the years, Mazda has purposefully been entering into luxury car territory. With premium interiors, larger infotainment screens, and more gorgeous designs, Mazda has found its way to stand out to mainstream brands. Apparently, going upstream isn't just a way for Mazda to stand out compared to other brands like Toyota, Honda, and Nissan, but a way to test becoming a full-fledged luxury brand.
Speaking with the U.K.'s Autocar, Jeremy Thomson, Mazda's U.K. boss told the outlet that Mazda's goal is to become a premium brand that doesn't compete head-to-head against Mercedes-Benz, BMW, or Audi, but does things a little differently. "Our aspirations are to become a credible alternative to the traditional mainstream premium and that means non-German," said Thomson.
Instead of trying to compete with German automakers, which practically own the luxury segment, Thomson believes that there's room for another Japanese luxury automaker without overlapping with Lexus. "At the moment, of course, Lexus operates in that area and is about a third of the size of Mazda in sales terms. We're trying to find a slightly different space from where they sit today."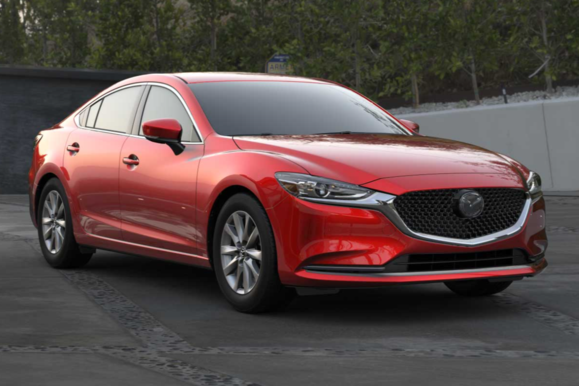 By the sound of things, Mazda is clearly looking to become a luxury brand, but one that competes against the likes of Lexus, Infiniti, and Acura, not German brands. The automaker still doesn't know where or how it would fit into the segment or isn't ready to share information on how it will stand out in the class just yet. It's possible that Mazda could occupy a space in between mainstream brands and Japanese luxury automakers in a way we haven't seen yet.
In its quest to become a luxury brand, Mazda plans to come out with new inline-six-cylinder engines, a new Mazda6 with rear-wheel drive, and come out with new RWD platforms for new SUVs like the CX-60 and CX-70. Additionally, Mazda is expected to come out with a new large-platform SUV. Rumors also indicate that the next-gen MX-5 Miata will have an electrified powertrain.
With the changes that we've seen to Mazda's vehicles over the years, we can't say that we're surprised. This also isn't the first time Mazda has attempted to become a luxury brand. In the early '90s, Mazda launched an Amati sub-brand, though no models were ever unveiled to the public. The Japanese economy crashed in 1992 and Mazda pulled the plug on the Amati brand before it ever really lived. This time around, Mazda's in a much better place and has some forward momentum to go upstream.
See The Latest Mazda Deals & Incentives
Pictured: 2022 Mazda MX-5 Miata (Top), 2021 Mazda Mazda6 (Middle)