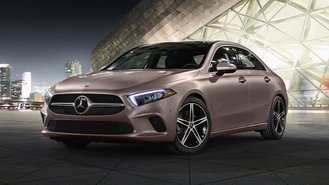 After four model years on sale, Mercedes-Benz is looking to drop the A-Class sedan. At least, that's the news from a new report from Automotive News that was confirmed to Car and Driver by a Mercedes spokesperson. After the 2022 model year, buyers will not be able to purchase a new A-Class in the U.S.
Mercedes launched the A-Class in 2019 as a gateway into the world of Mercedes' luxury vehicles. With a starting price tag of $35,000 (with destination) and a high-tech infotainment courtesy of MBUX, the A-Class was supposed to appeal to younger consumers and start a new generation of Mercedes fans. Unfortunately, the A-Class never took off and has struggled to keep up with Mercedes' smaller SUVs in terms of sales. Now that Mercedes is looking to streamline its lineup in the U.S., the A-Class has to go.
In 2019, the first year the A-Class hit the market, the sedan accounted for 17,641 units sold. Last year, Mercedes sold 8,108 units of the A-Class. For reference, Mercedes sold 14,322 units of the GLA-Class in 2021. With consumers moving to SUVs, the A-Class never stood a chance against the GLA or GLB. We should have known something was up when Mercedes-AMG discontinued the A35 last December.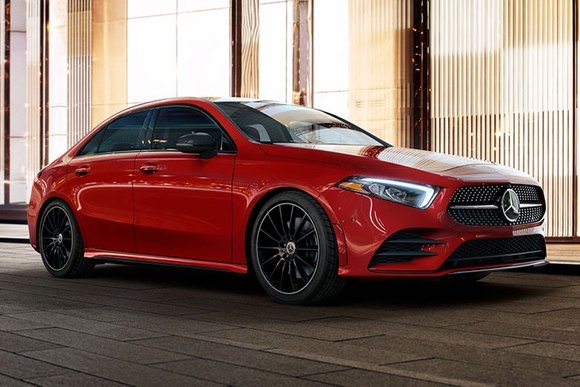 Mercedes tried to get consumers interested in the A-Class. The subcompact sedan had its own Super Bowl commercial and was the first vehicle to come with Mercedes' high-tech MBUX system. But with consumers choosing to purchase more SUVs and the rise of coupe-like sedans, like the CLA-Class that will reportedly stick around until the 2023 model year, the A-Class didn't have a good chance of doing well. The A-Class did fairly well against competitors, as Audi sold 2,387 units of the A3 and BMW sold 15,684 units of the 2-Series in 2021. BMW, though, offers the 2-Series in coupe, convertible, and four-door body styles.
As Automotive News points out, dealers are having a difficult time, especially with the ongoing chip shortage, to stock all of Mercedes' vehicles. Since 2000, the automaker's lineup has roughly doubled to include 15 total models. When considering all of the available powertrains and body styles, Mercedes has more than 100 choices for consumers to sort through. With Mercedes deciding to cancel the A-Class, we can only expect that the brand will come to a similar decision with the CLA in the next few years. Consumers simply don't buy sedans anymore.
Check Out Mercedes-Benz Deals & Incentives
Pictured: 2022 Mercedes-Benz A-Class