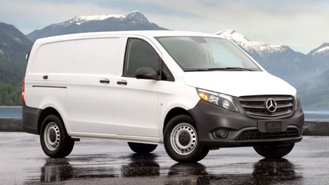 Mercedes-Benz will be exiting the midsize work van segment, as it looks to discontinue the Metris, reports Automotive News. The outlet, citing a dealer memo, states that the Metris will disappear from the automaker's lineup before the end of next year. While the Sprinter will hang around, the larger work van will only be available with a diesel engine.
As the outlet points out, the Metris failed to find the middle ground between small and large commercial vans. Mercedes introduced the Metris in 2015 and has sold approximately 60,000 units of the midsize work van since then. The Sprinter, on the other hand, has accounted for more than 240,000 units sold during the same period. A large portion of Metris sales came from the U.S. government, which signed a multi-year contract for roughly 30,000 vans in 2020.
In the commercial van segment, the Metris occupied an interesting segment of the market. The Metris is available as a passenger van with windows or a cargo van without windows, which is similar to other commercial options, but the issue lies with its size. Compared to Ford's popular commercial vans, the Metris was larger than the small Transit Connect, but smaller than the Transit. That put the Metris in a segment of one, which is a tough sell in the U.S.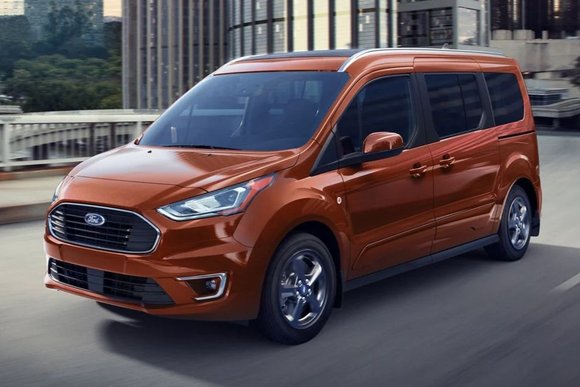 In addition to its odd size, dealers reportedly claimed that the Metris was overpriced and lacked features found in its competitors, like all-wheel drive. One anonymous dealership executive stated that the Metris didn't deserve a Mercedes badge, as the automaker offered a stripped-down variant to ensure it had a low price tag. Dealers didn't like selling the Metris either, as the commercial van lacked the same profit margins as the automaker's other vehicles.
The Metris is one of many Mercedes-Benz vehicles that are being discontinued. The midsize commercial van joins the A-Class as a that has gotten the axe as the German luxury brand looks to condense its lineup. To that end, Automotive News also claims that Mercedes told dealers of its plan to merge the C-Class and E-Class coupes with a new two-door model called the CLE.
While Mercedes will drop the Metris, consumers in need of a commercial van will still be able to purchase a Sprinter with a diesel engine. The automaker also introduced a new AWD system for the 2023 model year for the Sprinter lineup. An all-electric Sprinter called the eSprinter is expected to arrive in the second half of 2023. It will utilize the EVA2 platform and be offered in two wheelbases, reports the outlet. Production of the eSprinter will take place at Mercedes' Charleston factory in South Carolina.