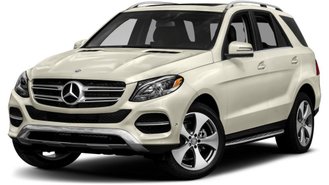 On August 13th, Reddit user BSW1234 posted on Reddit's r/cars stating that Mercedes-Benz will be suspending the sale of all V8-powered models in the U.S. for 2022. Apparently, quite a few outlets, including Car and Driver, Motor Authority, and Jalopnik have all seen the internal document that confirms the automaker's decision.
Mercedes-Benz's move means that consumers won't be able to purchase 17 models with V8 engines in 2022.

Mercedes spokesperson Anne McGregor told Motor Authority that the automaker has "prioritized its focus to comply with global, external, and internal requirements along with facing challenging supply chain issues."

From the statement, it sounds like Mercedes is facing supply chain issues that are probably being caused by the semiconductor shortage. Mercedes didn't provide the outlet with a clear reason for why it's facing supply chain issues. The availability of vehicles with V8 engines is suspended immediately, with a few exceptions.

The affected V8-powered models include:
AMG C63
AMG C63 S
AMG E63 S
AMG E63 S Wagon
AMG GLC 63
AMG GLC 63 S Coupe
GLE 580
AMG GLE 63
AMG GLE 63 S
AMG GLE 63 S Coupe
GLS 580
Maybach GLS 500
G550
AMG G63
AMG GT 63
AMG GT 63 S
The only two vehicles that aren't affected by the cancellation include the S-Class and Maybach S-Class.

We're sure that this news will cause some consumers to scramble to local dealerships to try to purchase a V8-powered vehicle before the end of 2021. But there's some confusion there, as Motor Authority claims that the dealer notice says that Mercedes will continue to allow consumers to order the 2021 G550 and AMG G63 until December. So, it's unclear whether Mercedes is still accepting orders for the other affected cars or just the G-Class.

Since Mercedes hasn't come out with an official statement on its supply chain issues, we don't know if this is a temporary decision or a permanent one. Mercedes-Benz has plans to go all-electric by the end of the decade, so it's going to have to cut out V8 engines at some point.
Whether this is the automaker's way of heading toward that goal or just a way to prioritize other vehicles while it's dealing with supply chain issues remains a mystery. With the document that was put out claiming that "external and internal requirements" are part of the reason for the decision, we think that emissions regulations could play a role in this move.

Going forward, the best-case scenario is that the supply chain issues get resolved in 2022 and Mercedes brings its V8-powered cars back for the 2023 model year. Hopefully, we'll get some news from Mercedes shortly.