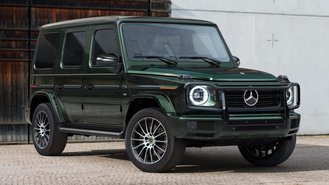 The Mercedes G-Class is an icon. It's a hit with everyone from celebrities and professional athletes to well-off adults looking to fill their neighbors with envy. The G-Class did incredibly well in 2021, as Mercedes sold 41,174 units to consumers. That's a high number for an SUV that starts at over $130,000. Consumers looking to purchase a G-Class now could be waiting a long time for their SUV to arrive, as the automaker is reportedly extending delivery dates to Q4 of 2024.
Motor1, citing MBPassionBlog, reports that Mercedes-Benz has officially closed its order books for the SUV. This comes at the same time that the automaker will reportedly be extending delivery dates of the SUV to before the end of 2024. A prospective G-Class buyer told MBPassionBlog that the order books for the SUV were closed on January 17. The outlet states that Mercedes dealers rejected several G-Class order requests via a retroactive order freeze.
While Mercedes hasn't provided an official reason for its decision to stop accepting new orders for the G-Class, we're certain it has something to do with how long the waiting lists for the SUV are. We're already in the first quarter of 2022, so consumers are looking at waiting almost three years for their SUV.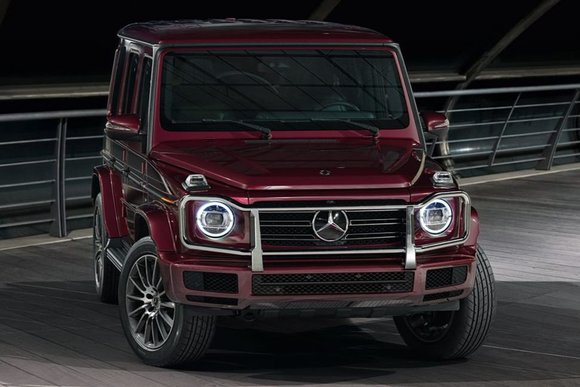 A fully redesigned G-Class arrived in 2019, with updated styling, a more powerful AMG model, a new nine-speed automatic transmission, and more advanced tech features. The SUV is expected to receive a mid-cycle refresh soon, bringing an updated exterior and the automaker's new infotainment system. If the mid-cycle refresh comes out soon, some consumers may be better off waiting for the new model to arrive before finalizing their order for a current G-Class.
Not being able to keep up with demand isn't a bad thing for Mercedes, but interested G-Class customers will surely be upset. Long wait times for vehicles to be delivered and filled order books have become the norm during the chip shortage.
See the Latest Mercedes Deals & Incentives
Pictured: 2021 Mercedes-Benz G-Class