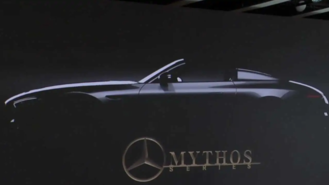 One of the stranger trends we've seen during the semiconductor shortage and COVID-19 pandemic is how well high-end luxury vehicles are selling. During this time, consumers have purchased an alarming number of pricey cars. Automakers are more than happy to meet the demand, as expensive vehicles net better margins for brands. After coming off of a quarter where pricier vehicles brought in more money than entry-level ones, Mercedes-Benz wants to move further upmarket with a series of "ultra-exclusive collector cars" under the Mythos sub-brand.
Motor1 reports that the German brand announced the launch of its high-end Mythos Series sub-brand at its Economics of Desire strategy update. At the event, Mercedes showcased an image of an SL Speedster with the words "Mythos Series" underneath it. The image is a look at a future product that will reportedly be produced in incredibly low numbers.
It's safe to assume that all of the vehicles under the Mythos Series will be low volume. In a statement announcing the sub-brand, Mercedes stated that the SL Speedster "will be made available exclusively to the most dedicated enthusiasts and collectors of Mercedes-Benz." The automaker didn't provide a date on when the first vehicle under the Mythos sub-brand would arrive.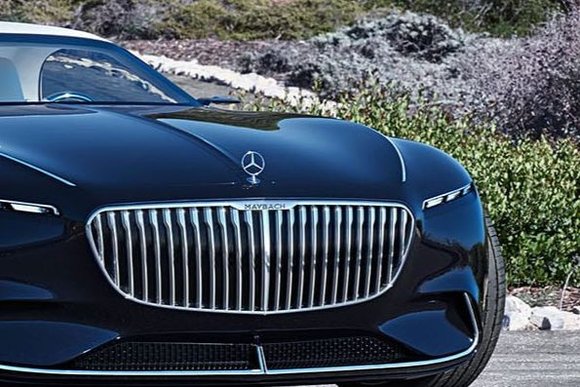 During the same event, Mercedes also announced that it would be expanding the Maybach brand. Currently, at least in the U.S., consumers can purchase the Mercedes-Maybach GLS and S-Class. In the near future, Mercedes will be adding the Mercedes-Maybach SL and the Mercedes-Maybach EQS. From what we know of the upcoming Maybach SL, the sporty roadster will feature a special front bumper, a two-tone paint job, a black hood with the Maybach logo, the Maybach waterfall grille, and a copious amount of chrome.
The decision to expand its Maybach lineup and come out with an even more exclusive Mythos sub-brand isn't surprising. Mercedes expects its "Top-End" category of vehicles, which includes Maybachs, S-Class, G-Class, EQ, and EQS, to see a sales growth of 60% by 2026. In 2021, Mercedes saw sales of its Maybach and AMG models set new records, while sales of the S-Class increased by 40%.
As Mercedes transitions to being a more premium automaker, its lineup of entry-level vehicles is expected to dwindle. The automaker confirmed that the A-Class would be discontinued earlier this February, but we expect some more changes that include a reduction in the number of available configurations for its more affordable models.
See Mercedes's Deals & Incentives
Pictured: Mercedes-Benz Mythos Teaser (Top), Mercedes-Maybach 6 Cabriolet Concept (Middle)