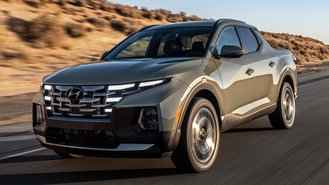 Despite all of the articles and rumors claiming that Millennials and young drivers aren't interested in cars, there's hard information to prove that individuals born from 1977 to 1994 are actually very interested in cars. CNBC, citing a study conducted by J.D. Power, claims that Millennials have overtaken every other generation to become the leader of pickup trucks and electric vehicles.
It's not unusual for a generation to surpass another for purchasing a specific class of vehicles, but Millennials have overtaken Baby Boomers at an impressive rate. "Demographic information moves very slowly, but last year Millennials took over in April during the peak of the coronavirus pandemic," Tyson Jominy, J.D. Power vice president of data and analytics told CNBC. "We thought it was kind of a blip, but it's only increased since then."
For the first time in 2021, Millennials will be the largest buyers of pickup trucks, including midsize, full-size, and heavy-duty options. Together, these trucks make up the light-duty truck segment, which represented approximately 20% of the new vehicle market in the U.S. in 2020.
Previously, Baby Boomers — people born between 1946 and 1964 — were the leaders for large pickup truck purchases. Millennials have also overtaken Gen X buyers — people born between 1965 and 1976 — for compact and mid-size truck purchases.
There's no real reason for the shift, except that Millennials are now maturing into adults. "It's a coming-of-age story for Millennials and maturing and getting promoted in their jobs and coping and procreating and moving to the suburbs," said Jominy.
In addition to purchasing trucks at a high rate, Millennials are also the largest buyers of EVs, claims CNBC. J.D. Power's report indicates that Millennials have made 35% of new EV purchases in 2021 compared to Baby Boomers at 29% and Gen X at 26%.
With the introduction of small trucks like the Ford Maverick and Hyundai Santa Cruz, we expect Millennials to continue being the dominant buyers for pickups. Baby Boomers, though, continue to lead everyone when it comes to pricey, luxury vehicles.
See the Current Best Truck Deals
Pictured: 2022 Hyundai Santa Cruz (Top), 2022 Ford Maverick (Middle)