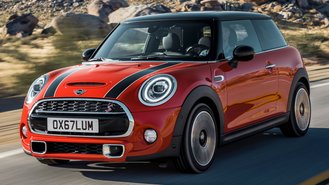 Because of the war in Ukraine and COVID-19 related supply chain issues, Mini removed the manual transmission option from the majority of its vehicles earlier this May. At the time, Mini stated that the change was a temporary one, with the British automaker promising that the manual gearbox would return at an unspecified date. Well, dear enthusiasts, we have some good news. Mini has finally brought back the six-speed manual transmission for two-door Minis with a hardtop roof.
The manual option is returning for the two-door Cooper, Cooper S, and John Cooper Works trims for the 2023 model year. Production of these vehicles are expected to begin next month. Consumers will be able to spec these Minis with a manual transmission as a standalone option. Mini didn't say anything about the availability of the manual transmission for different body styles.
Unfortunately, we also have some bad news to share. Mini has dropped the Cooper Classic trim from the Hardtop family for the 2023 model year. That means the $29,450 (with destination) Signature 2.0 becomes the entry-level model for the Cooper family. This represents a dramatic increase of $5,200 over the 2023 Cooper Hardtop Classic two-door that used to start at $24,250. Mini claims that it made the change because of supply chain issues.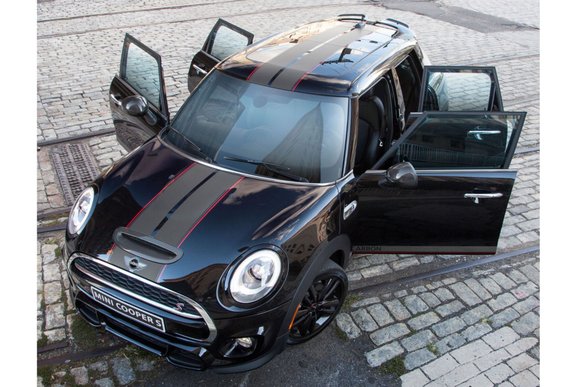 Elsewhere in the lineup, the 2023 Cooper arrives with new features depending on trim level. The two-door Cooper, Cooper S, and JCW hardtop models in the Signature configuration now come with auto-dimming rearview mirrors and power-folding exterior mirrors. For the Cooper S and JCW Iconic trims, Mini has made its Parking Assistant feature standard.
The 2023 Cooper Hardtop and Convertible will continue to come with a turbocharged 1.5-liter three-cylinder engine that makes 134 horsepower. The Cooper S and John Cooper Works are powered by a turbo 2.0-liter four-cylinder that produces 189 hp and 228 hp, respectively. Consumers that don't get the manual transmission get a Mini Cooper with a seven-speed dual-clutch automatic transmission, while the John Cooper Works comes with an eight-speed automatic transmission.
Pricing for the entire Cooper lineup has gone up substantially for 2023. A breakdown of pricing for the revised 2023 model year is below. Keep in mind that the prices in the chart don't include the $850 destination fee.
Models
Trim Base
Hardtop 2D
Hardtop 4D
Convertible
Clubman
Countryman
Cooper
Signature 2.0
$28,600
$29,700
$33,800
-
-
Cooper S
Signature 2.0

Iconic 2.0
$32,200

$36,125
$33,300

$37,225
$37,400

$40,825
$34,500

$39,650
$34,950

$40,125
Cooper S ALL4
Signature 2.0

Iconic 2.0
-
-
-
$36,600

$41,650
$37,475

$42,125
Cooper SE
Signature Plus 2.0

Iconic 2.0
$34,225

$36,700
-
-
-
-

$46,275
JCW
Signature 2.0

Iconic 2.0
$37,800

$40,325
-
$42,650

$46,625
$43,250

$47,850
$45,075

$49,075
Source: Autoblog