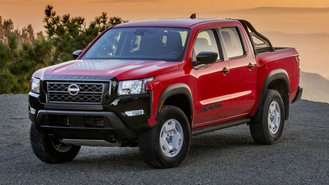 The 2024 Nissan Frontier is arriving for the new model year with a few changes. Nissan has officially revealed the Frontier Hardbody Edition, which was teased earlier this month. On top of the new retro-inspired Hardbody Edition, Nissan is further expanding the Frontier lineup with a new SL trim that becomes the most expensive one available. The Frontier SL Crew Cab 4x4 slots in as the priciest trim available with a starting price tag of $43,975.
Nissan claims that the new 2024 Frontier SL replaces last year's SV Premium Package and it's the clear choice for shoppers who want a Frontier with some luxurious touches. The SL trim brings LED headlights, fog lights, daytime running lights, ambient interior lighting, leather upholstery, heated front seats, a heated steering wheel, 120-volt power outlets in the bed, a rear center console, a sunroof, remote engine start, dual-zone automatic climate control, a spray-in bedliner, and a Utili-Track System with two adjustable tie-down cleats.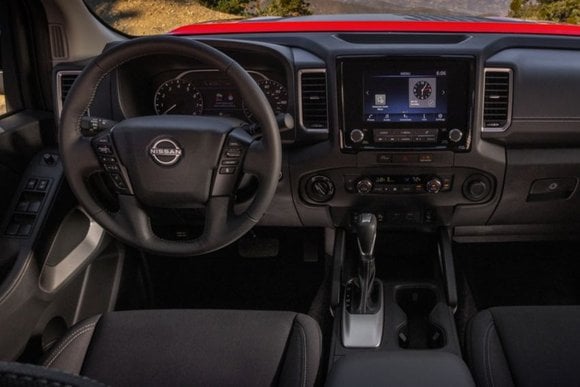 A lot of the SL's features were available on the SV trim through the available SV Premium Package, but it looks like Nissan wanted to streamline the lineup by reducing the number of available packages on the SV. Previously, the Frontier King Cab SV started at $33,185 and the SV Premium Package cost $2,790. So, the total was $35,795. A 2023 Frontier Crew Cab SV with the SV Premium Package was priced at $37,795. The most affordable 2024 Frontier SL is a Crew Cab 4x2 model that costs $40,975. By introducing a new SL trim and only offering it as a Crew Cab means that shoppers are looking at spending an additional $5,180. When you compare last year's Crew Cab SV with the SV Premium Package to the SL Crew Cab the difference is $3,180.
Previously, the most expensive Frontier in the lineup was the Pro-4X. The Crew Cab model with 4x4 used to top out at $40,435. The introduction of the new SL Crew Cab 4x4 that starts at $43,975 means that shoppers are looking at spending an extra $3,340 to get into the range-topping Frontier.
While the priciest Frontier has gone up in price by a wide margin for 2024, Nissan's pickup truck still isn't as expensive as some range-topping options from its competitors. Most of Nissan's rivals in the midsize pickup truck segment offer their respective trucks in high-performance trims, which Nissan lacks. So, while there's a new Frontier SL that costs roughly $44,000, it's still cheaper than the Honda Ridgeline Black Edition ($47,605), Chevrolet Colorado ZR2 ($48,295), GMC Canyon AT4X ($56,995), Jeep Gladiator High Altitude ($55,875), Ford Ranger Raptor ($56,960), and Toyota Tacoma TRD Pro ($49,530).
Pictured: 2024 Nissan Frontier Hardbody