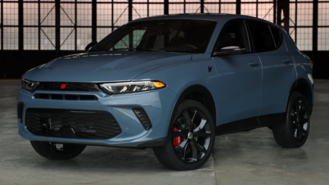 When Dodge unveiled the 2023 Hornet, it claimed that the subcompact SUV would start just below $30,000. Well, the Hornet's configurator has gone live and the SUV does indeed carry a starting MSRP of $29,995. When you include the mandatory destination fee, the Hornet actually starts at $31,590. According to order guide data, shoppers can configure the Hornet to cost more than $53,000, which is an insane figure for a subcompact SUV.
Currently, Dodge's configurator for the Hornet only includes the GT and the GT Plus. Order guide data reveals that the R/T EAWD and R/T Plus EAWD will also be available. We believe these trims should become available to configure shortly.
The Hornet GT and GT Plus come with a turbocharged 2.0-liter four-cylinder engine. The R/T trims come with a plug-in hybrid powertrain that consists of a turbocharged 1.3-liter four-cylinder engine and an electric motor.
Compared to the GT trim, the R/T EAWD requires an extra $10,000, as it starts at $41,590. The R/T Plus EAWD trim costs $46,590 – a $10,000 upgrade over the GT Plus. If you order the R/T Plus EAWD with the $595 Acapulco Gold Paint, R/T Blacktop Package that costs $1,595, Tech Pack Plus w/o Parking, and the Track Pack, you're looking at a subcompact SUV that costs $53,620.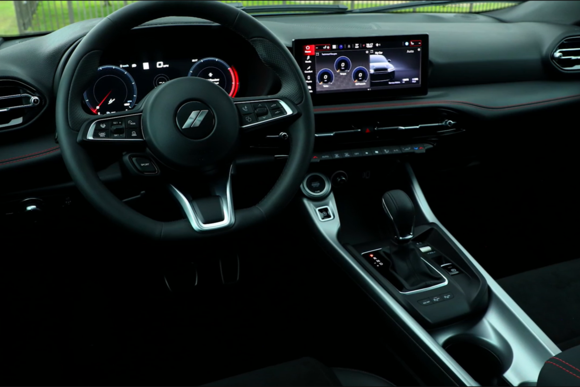 We're blown away by how expensive the Hornet PHEV can cost. At that price, you're looking at getting into a luxury compact SUV with some optional features.
As far as other subcompact SUVs go, the Hornet is pricier than the Mazda CX-30, Hyundai Kona, Kia Soul, Volkswagen Taos, Kia Seltos, Honda HR-V, Toyota Corolla Cross, Nissan Rogue Sport, and Chevrolet TrailBlazer. In the segment, the Hornet is one of the most expensive SUVs. The CX-30, which is one of our favorites in the class, has a price tag of $36,675 for the range-topping Turbo Premium Plus trim.
The Hornet R/T trims come with a plug-in hybrid powertrain, which could explain why they're so expensive. But even when you compare them to other PHEVs on sale, the Hornet still comes off as being expensive. The Kia Niro PHEV costs $35,165, Toyota RAV4 Prime starts at $43,675, and Hyundai Tucson PHEV costs $36,695. The fact that a Tucson PHEV is more affordable than the Hornet PHEV is a real head-scratcher.
We'll have to wait to see if the Hornet's pricing stops it from being competitive in the market, but Dodge reportedly received roughly 14,000 preorders for the subcompact SUV within 24 hours of the vehicle's reveal. So plenty of people lined up to purchase a model.