Subaru showcased the second-gen BRZ before the end of 2020. With the vehicle being built in collaboration with Toyota, we expected the all-new 86 to follow shortly after. Except that hasn't happened. Instead, it looks like Toyota's version of the sports car will be delayed as the automaker is looking for ways to make it different than the recently-released BRZ.
According to the Japanese magazine Best Car, Toyota President Akio Toyoda ordered the delay to give the development team behind the 86 more time to make sure its version of the sports car is different from the BRZ. We're not quite sure what the changes will be, but Autoblog claims the 86 will have unique front and rear ends. The outlet also reports that Toyoda is looking to make changes to the 86's driving dynamics. Apparently, Toyota's President is looking to make the 86 slightly quicker than the BRZ by adjusting the engine's tune and updating the transmission's gears.
Even if Toyota were to make these changes to the 86, which will reportedly delay the vehicle by several months, the sports car is still going to share a lot of components with the BRZ. For one, both vehicles will be powered by a 2.4-liter flat-four engine. In the BRZ, the motor produces 228 horsepower and 184 pound-feet of torque. A six-speed manual and a six-speed automatic transmission are available, while rear-wheel drive is the only layout available. The 86 and BRZ will share the same chassis, exterior proportions, tech features, and weight of roughly 2,900 pounds.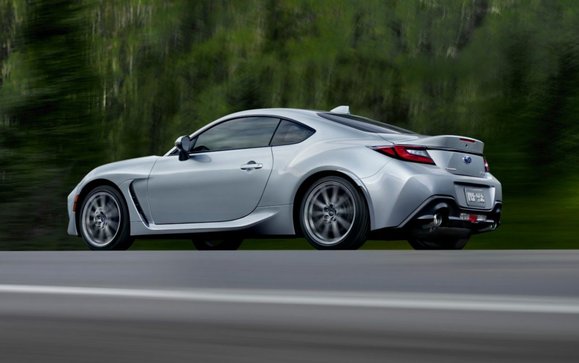 The first-gen sports cars from Subaru and Toyota had minimal differences. The BRZ and 86 were so similar, that people referred to them as twins. On the outside, the two vehicles had slightly different front fascias with the 86 wearing a more aggressive design. And that was it. Other than that, the two models were so closely matched that the decision on which one to purchase most likely came down to what dealership was closer. Tech features, performance, fuel economy ratings, chassis, and interior designs were all nearly identical.
The all-new Subaru BRZ debuted last November with an updated design, a new 2.4-liter flat-four engine with more power, a revised interior design, and more tech features. The interior design of the new BRZ was updated to help the model look more streamlined and modern, while a 7-inch digital instrument cluster and an 8-inch touchscreen were large upgrades from the previous model.
A delay for the all-new 86 was not expected, because we didn't think Toyota would try to differentiate the 86 from the BRZ. Depending on what kind of tweaks and how many changes Toyota makes to the upcoming 86, the sports car could come out for the 2023 model year instead of 2022 like the BRZ.
Learn more about the all-new Subaru BRZ »
Pictured: 2022 Subaru BRZ