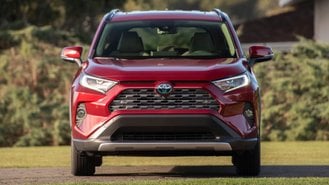 April is still a long way away, but Nissan's doing something that sounds like a really bad April Fool's Day joke. Nissan is so confident that its redesigned 2021 Rogue will win over its consumers' hearts that it's going to bring the Toyota RAV4 to its dealerships for buyers to cross-shop the two models, reports Automotive News. This is odd and not particularly a good idea.
Nissan did quite a lot to the 2021 Rogue. The SUV wears a new design, is powered by a new engine, has a new interior design, and comes with more tech features. While the new Rogue certainly looks like a massive step up from the previous model, we're not sure it has what it takes to beat the class-leading RAV4. The RAV4 is the best-selling vehicle in the U.S. that's not a pickup truck, as Toyota has sold 302,574 units through the first three quarters of 2020. During that same time, Nissan only sold 167,401 units of the Rogue.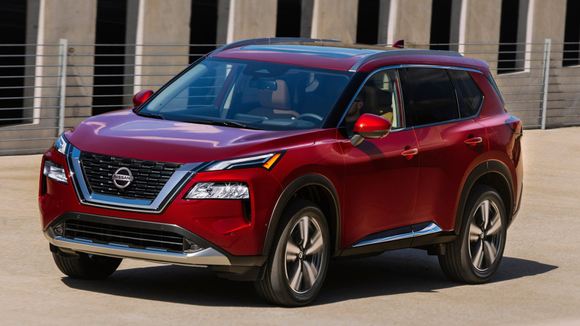 But, and this surely what Nissan is considering, that was for the old Rogue. There's a new Rogue out now and Nissan thinks it can beat the king in a fight. So, Nissan expects that half of its dealers in the U.S. will carry a rented RAV4 for customers to test drive and compare directly with the Rogue in December, claims Automotive News.
Unfortunately, as the outlet points out, this is either going to go really well for Nissan or really poorly. If consumers compare the two models and find that they like the RAV4 better, they're going to go straight to a Toyota dealership to make a purchase. It's like Nissan's helping Toyota sell more RAV4s. While the new Rogue is better than ever, the RAV4 is offered in more trims, with more powertrains, and offers that undeniably stout reputation that Toyota's earned for reliability.
For shoppers that are interested in either the RAV4 or the Rogue, now is the time to head over to a Nissan dealership. Dealers rarely carry a competitor's model, forcing consumers to spend hours hopping from one dealership to another to do their own due diligence. This lets shoppers go to a Nissan dealer to check out two good options in the compact SUV segment at one location. We're sure Nissan dealers will rent an entry-level RAV4 with minimal features, but it's still an unprecedented move that should make things easier for consumers.