Roughly a year after coming out with the prototype, Nissan is getting ready to officially debut the 2022 Nissan Z. The Japanese automaker confirmed that it would unveil the production version of the Z sports car on August 17. Consumers that have been looking for a replacement for the aging 370Z will have to wait another month to see the brand's upcoming sports car.
Nissan didn't provide a lot of information in its official press release. The automaker tweeted a "Z" with "Aug 17 2021" underneath of it, confirming that the sports car would make its debut this summer. The timing of the debut couldn't be better, as the New York Auto Show begins for journalists two days after the reveal. We're sure the sports car will draw a crowd.
So far, we know that the 2022 Z will look incredibly similar to the Z Proto that Nissan revealed last year. A few leaked photos from this March revealed that Nissan has stayed true to the overall design of the prototype. Nissan has adopted a retro design for the sports car, carrying over design elements from the 240Z and 300ZX in a stunning blueprint.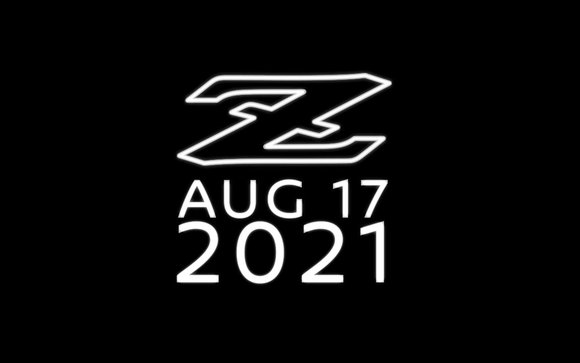 The sports car, which will probably be called the 400Z, is rumored to come with a twin-turbocharged 3.0-liter V6 engine. Nissan hasn't confirmed power figures for the engine yet, but we know that the Z will be one of the few sports cars to be offered with a manual transmission as standard. An automatic transmission will be optional. Rear-wheel drive is expected to be the only layout available. Because of its name, we expect the Z to make 400 horsepower.
Nissan has a horrible habit of letting its cars age and go stale. Updates are far and few in between for Nissan's cars, which is what happened with the 370Z. The sports car came out in 2009 and only received minor changes throughout its lifespan. After 11 long years on sale, Nissan's finally coming out with a new sports car at a time when the segment is becoming less popular.
The Z is part of Nissan's NEXT strategy that will see the automaker introduce 10 new models in 20 months. The vehicles include the all-new 2022 Frontier, all-new 2022 Pathfinder, all-new Ariya electric SUV that was recently delayed, an updated Armada, and an updated Kicks. The goal is to inject some much-needed life into Nissan's lineup to make the brand more competitive.