Today's modern vehicles come with more standard safety features than ever before. For some parents, this is a good thing. More safety features usually equate to a safer vehicle a. Other parents, though, have mixed feelings about advanced driver-assistance features, as they believe they'll stop their teenagers from mastering the fundamentals of driving a car. At least, that's what a new study from the Insurance Institute for Highway Safety (IIHS) shows.
As the new study from the IIHS reveals, parents are struggling with the decision to get vehicles with modern safety features for their teenagers or an older vehicle without them. "Parents who have used advanced driving assistance features with their teens worry that things like blind spot monitoring or lane departure warning systems could prevent them from learning the basics of driving, but they're also aware those same features might save them from a crash," said Rebecca Weast, an IIHS Research Scientist.
The issue, is that teenage drivers are three times as likely as drivers that are 20 or older to be involved in a fatal accident. The majority of fatal crashes are due to single-vehicle crashes that are mostly caused by speeding or the driver losing control of the vehicle. Features like automatic emergency braking (AEB), lane departure warning, and blind spot monitoring have been shown to prevent accidents. But studies have shown that these features can also lead to distracted drivers.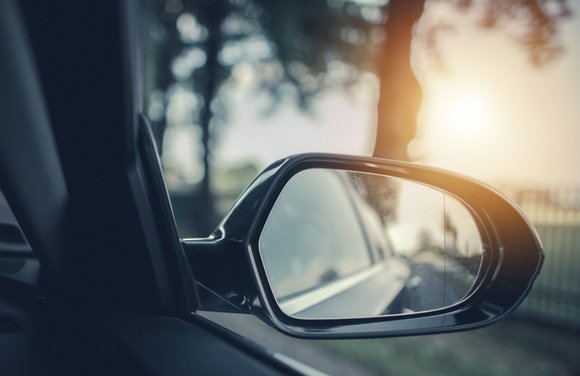 For the most part, teenagers drive cheap, old cars. A lot of older vehicles on the road don't come with AEB, blind spot warning, or lane departure warning, as these features are relatively new. And the IIHS believes that AEB will be installed on less than 25% of vehicles on the road by 2023. But, teens use their parents' vehicles to learn how to drive, and their vehicles usually come with these features.
"Those features make driving safer, but they don't make you a safer driver," said one parent. "Say my teen is driving in a car with all those features engaged [and] that's what they get used to. Then they go out and buy their own car, and it's got none of those features. That would be really scary for me."
The study showed that parents were having a tough time deciding whether their teenage drivers should learn on vehicles with advanced driver-assist systems or only interact with tech-forward cars after they've spent some time behind the wheel of an older vehicle. "I'm training my daughter to use all the technology that's available with the car," said a third parent, adding that young people are often more tech-savvy than older adults. "If it's there, why not?"
AEB is readily available on a lot of modern vehicles, but blind spot warning is one of the few advanced safety features that isn't standard on a lot of cars. AEB started to appear on vehicles in 2013 with Subaru leading the way as one of the first to offer the feature on the Legacy and Outback. In 2015, the feature started to become more mainstream.
Recently, 20 automakers signed a voluntary commitment with the IIHS to offer AEB on the majority of their respective vehicles by 2022-23. Since the commitment, Audi, Mercedes-Benz, Volvo, Tesla, BMW, Hyundai, Mazda, Subaru, Toyota, and Volkswagen have all reached the goal ahead of schedule. Other brands, like Honda, Nissan, and Ford offered AEB on nine out of 10 vehicles.
Advanced safety features have caused the prices of new vehicles to increase dramatically over the past few years. While parents may want to get their teens the safest vehicle possible, that means spending more money on a vehicle than ever before. According to recent data from Edmunds, the average price of a new vehicle crossed $40,000 for the first time on record before the end of last year.