Autonomous vehicles aren't on the road yet and fully self-driving cars won't be for another few decades. But automakers are currently offering partially automated driving systems that drivers are beginning to get comfortable with. Research conducted by the Insurance Institute for Highway Safety (IIHS) and Massachusetts Institute of Technology's (MIT) AgeLabs reveals that advanced driver-assist systems are lulling drivers into driving without being fully focused on the road ahead.
To gather its data, the IIHS and MIT AgeLabs put two groups of 10 drivers behind the wheel of a vehicle with an advanced driver-assist system for a month. One group of 10 drove a Land Rover Range Rover Evoque with adaptive cruise control (ACC), while the other 10 drove a Volvo S90 with (ACC) and Pilot Assist (a high-tech lane-keeping assist system). The Evoque's system, according to the SAE International, is classified as a Level 1 system. That means it can assist the driver with one specific driving task. Volvo's Pilot Assist is a Level 2 system, as it can assist the driver with two tasks. As the IIHS points out, Level 2 is the highest level of automation currently available for consumers to purchase today.
Over time, as both groups became more comfortable with the driver-assist systems, they became more likely to take their focus off the road when the systems were engaged. Furthermore, the group driving the S90 were more likely to take their hands off the steering wheel once they became used to how the system worked.
"Drivers were more than twice as likely to show signs of disengagement after a month of using Pilot Assist compared with the beginning of the study," said IIHS Senior Research Scientist Ian Reagan. "Compared with driving manually, they were more than 12 times as likely to take both hands off the wheel after they'd gotten used to how the lane centering worked."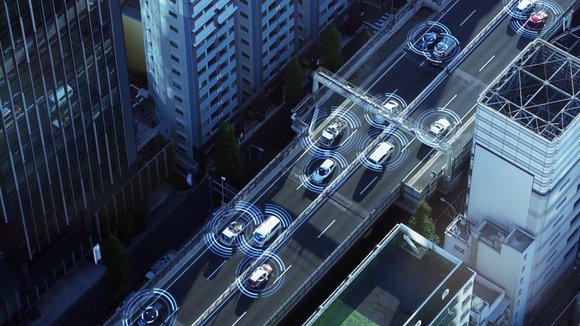 Highly advanced driver-assist systems like Volvo's Pilot Assist, Mercedes-Benz's Intelligent Drive, Cadillac's Super Cruise, and Tesla's Autopilot are not meant to be do-it-all systems that replace the driver. But that's how drivers are using the systems. More recently, Tesla's Autopilot system has been scrutinized for allowing drivers to sleep in the back seat of the car while driving down the highway. Tesla's Autopilot system has also been involved in a few fatal accidents over the past few years, shedding more light on whether partially automated driving systems are actually safe.
Fully autonomous vehicles are expected to be safer than human drivers. Research shows that fully self-driving cars will be able to communicate with one another, take data coming in from the road, and make distracted driving nonexistent. All of this will make autonomous cars safer than driver-operated ones on sale today.
Unfortunately, research like the one conducted by the IIHS and MIT's AgeLabs, reveals that drivers are highly likely to abuse partially autonomous systems. If drivers are fine with taking their hands off the steering wheel, looking at their phones, and even taking a nap in the back of their cars in Level 2 systems, one can only imagine what people will do when more capable autonomous systems become available. The whole reason behind introducing more advanced driver-assist systems is to improve safety, not make drivers feel like they can take their hands off the wheel, look away, and use their smartphones. That's not safe.
The IIHS claims that there's a relatively straightforward fix for the issue – having more robust systems to ensure drivers are paying attention when they're behind the wheel of the vehicle.
"This study supports our call for more robust ways of ensuring the driver is looking at the road and ready to take the wheel when using Level 2 systems," says Reagan. "It shows some drivers may be getting lulled into a false sense of security over time."