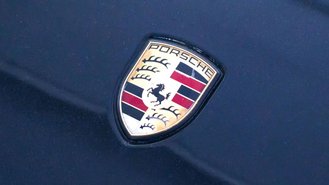 Porsche made a name for itself with its sports cars. The rear-engine Porsche 911 is an icon, while the mid-engine 718 Cayman and Boxster continue to be one of the few mid-engine cars on the market with a manual transmission. More recently, Porsche's sports cars have played second fiddle to the compact Macan, which has become the brand's best-selling vehicle. With brands like Lamborghini, Rolls-Royce, and Bentley coming out with high-end SUVs with six-figure price tags, it shouldn't be surprising to hear that Porsche is thinking about coming out with a flagship SUV that sits above the midsize Cayenne.
In a report, Automotive News claims that Porsche showed a few of its U.S. dealers a rendering of a larger SUV than the Cayenne at a meeting in Atlanta. One dealer told the outlet that the SUV was "a new style of vehicle that is part sedan, part crossover." This doesn't really sound new, as Porsche has a coupe-like SUV with the Cayenne Coupe. So, we're not sure what the automaker or dealer means when it states that the upcoming SUV will be part sedan and part crossover.
The proposed vehicle could arrive as early as the second half of the decade and, interestingly, could have three rows of seating. While a three-row SUV would give Porsche a competitor to vehicles like the BMW X7, Mercedes-Benz GLS, Audi Q7, Jeep Grand Wagoneer, and Cadillac Escalade, an SUV with a coupe-like design wouldn't be spacious for seven seats.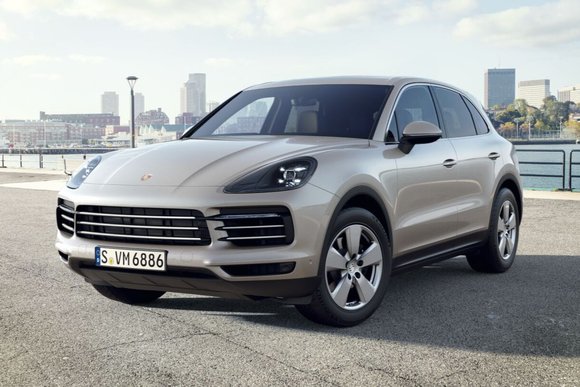 In a confusing statement, another dealer that saw the rendering told the outlet that the SUV "has a flat rear design; it's not anything like the Macan and Cayenne." That leads us to believe the SUV will actually be boxy, which is what you need for a three-row SUV. We'll just have to wait and see what Porsche actually comes up with for ourselves because dealers that saw the renderings are giving conflicting statements on what the SUV looks like.
While Porsche didn't provide Automotive News with any details on the vehicle, dealers expect the SUV to be a plug-in hybrid when it launches. An all-electric variant should follow shortly after. The SUV is expected to be related to a flagship electric SUV that Volkswagen Group is developing for Audi, Bentley, and Porsche. That vehicle is code-named Landjet and is a three-row SUV with seven seats that Audi is manufacturing as part of its Artemis project to come out with new technology for electric vehicles and self-driving cars. The Landjet reportedly has a range of 404 miles.
Before you get too excited, the rendering that dealers got to see was under Porsche's initiative to share ideals called Porsche Unseen. Unfortunately, the outlet claims that the majority of ideas that Porsche shares under the initiative "don't make it beyond the ideas stage." While a three-row SUV would help Porsche be more competitive in the luxury segment and draw in more buyers, it's going to take time for the brand to come out with a new option.
Explore Porsche's Current Lineup
Pictured: 2022 Porsche Cayenne