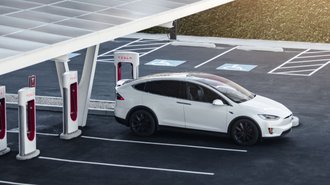 U.S. President Joe Biden recently announced a national goal of having emissions-free vehicles account for half of all vehicles sold in the U.S. by 2030. The goal is nonbinding and will most likely be used as a guideline for automakers to aim for. "The future of the American auto industry is electric," said Biden. "It is electric; there's no turning back."
The ambitious goal puts the U.S. more in line with other countries, though this one falls short of putting a binding restriction on the sale of gas-powered vehicles. President Biden made the announcement outside of the White House and was joined by major U.S. automakers including General Motors, Ford, and Stellantis. These automakers confirmed the goal in a joint statement that stated they aspire "to achieve sales of 40-50 percent of annual U.S. volumes of electric vehicles by 2030." Hyundai, Toyota, Volkswagen, BMW, and Volvo also voiced their support for the goal.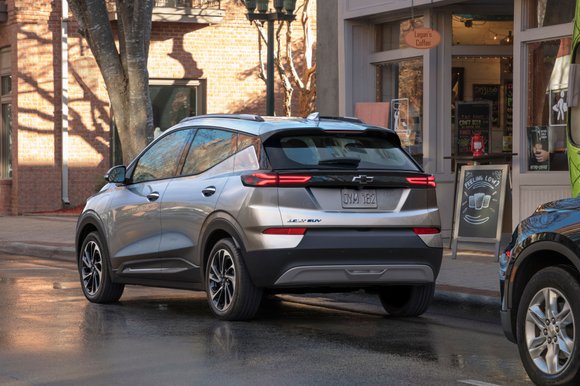 Biden's goal 40-50 percent goal for zero-emissions vehicles includes all-electric, fuel-cell, and plug-in hybrid vehicles. The goal isn't surprising given the political landscape, the call for more zero-emissions vehicles, and changing climate change goals, but it's a little strange to see President Biden refuse to introduce a flat-out ban for gasoline-powered cars.
Many countries and even California have introduced a ban on the sale of new gas-powered vehicles starting from 2035. Automotive News reports that the UAW, a major American labor union that represents automobile workers in the U.S. and Canada, has opposed the outright ban of gas-powered vehicles in America.
Another large reason for the move toward zero-emissions vehicles is to counter China, which has become the world's largest EV market. Automakers and companies have spent millions to develop and introduce green vehicles in the world's largest automobile market. While the goal may seem more symbolic than anything else, it's an attainable one that automakers can actually achieve.
To achieve the voluntary goal, Auto News claims that the Detroit 3 can only meet the goal if the government introduces new incentives that include consumer subsidies. Additionally, American automakers are looking for more EV chargers, as well as improved EV manufacturing and supply chains.
On top of the new goal, U.S. regulators plan to propose former President Donald Trump's rollback of fuel economy standards. Last March, President Trump required a 1.5% increase in efficiency for vehicles through 2026 annually. That figure was well below what President Barack Obama had set out in 2012, which required a 5% yearly increase in fuel economy. Biden's new goal appears to be a happy middle ground, pushing automakers to improve fuel economy by 3.7% annually through 2026.