The compact SUV class is one of the hottest segments in the U.S. The body style is proving to be a popular one for consumers that are making the switch from sedans to SUVs. Because of the body style's popularity, we're seeing a lot of redesigned and refreshed models recently, including the Mitsubishi Outlander, Ford Escape, Nissan Rogue, and Hyundai Tucson. While we originally thought that Kia would introduce a redesigned Sportage to have a more competitive option in the class this year, a recent dealer order guide we received claims an updated Sportage won't arrive until the 2023 model year.
The dealer order guide states that "22MY is carryover and final model year for QL Sportage." From what we've seen, we believe that "QL" stands for the current generation. If true, we expect the current-gen Sportage to hang around for another year before a redesigned model arrives for the 2023 model year. Since automakers bring upcoming model years before the end of a current calendar year, we're likely to see the redesigned 2023 Sportage come out before the end of 2022.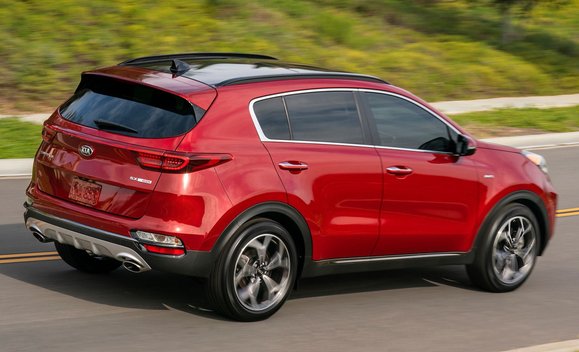 In terms of timing, this gives Kia some more time to work on the Sportage after Hyundai's introduction of the 2022 Tucson. That SUV is arriving at dealers now, sporting a bold design, an available hybrid powertrain, and a new sporty N Line trim. Mitsubishi also introduced a fully updated Outlander for the 2022 model year. That compact SUV is currently on sale and brings more technology, an upscale cabin, and a unique look that makes it a competitive option. Seeing as how the Sportage has always been a sporty, fun-to-drive option that's packed with features, we're sure some consumers will wait to see what Kia has in store for the full redesign.
We reached out to Kia for a statement, but the automaker didn't provide much information. "I can't comment on future product. KMA PR has made no official announcement around the MY22 or MY23 Sportage," said the spokesperson.
Compact SUVs like the Toyota RAV4, Honda CR-V, Nissan Rogue, Chevrolet Equinox, Ford Escape, and Subaru Forester have been some of the most popular vehicles in 2021. These SUVs are only expected to become even more popular as more consumers move toward high-riding vehicles with all-wheel drive. A fully-redesigned Sportage would give Kia a more competitive option in the hot segment. Unfortunately, it looks like consumers are going to have to wait a bit longer to see what the new Sportage has to offer.
Learn more about the current Sportage on sale now »
Pictured: 2021 Kia Sportage