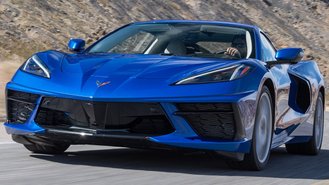 General Motors continues to struggle with Chevrolet Corvette production. The automaker is now facing a parts shortage for the 2021 Corvette that will require the brand to stop producing the mid-engine sports car this month. Last week, Corvette Action Center published a letter that was reportedly straight from Chevy to dealerships with the news.
Because of the parts shortage, which is not related to the chip shortage, "General Motors has had to make an adjustment in the number of Corvette Stingrays available for the 2021 model year," reads the letter. GM is making this decision to retain the starting production point for the 2022 Corvette Stingray, which is expected to begin late Q3. Orders that have already been pushed through the system won't be affected, but dealerships won't be accepting new orders.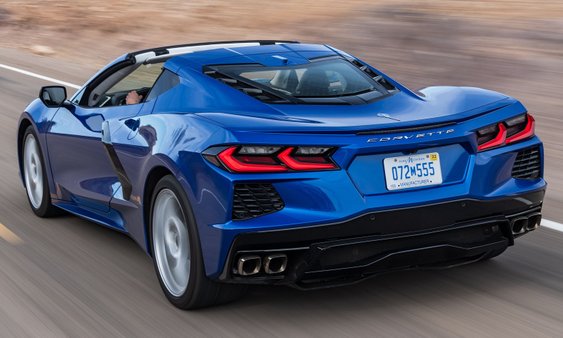 Since the letter didn't specify what part GM is struggling with, we're not sure what's causing the cancellation. Still, even with GM claiming that it's not because of the chip shortage, we're not surprised by the decision. The automotive industry is facing a large rough patch right now, so the cancellation comes during an uncertain time for everyone.
We don't know if the parts shortage affects Chevrolet's other sports cars, or any other vehicle for that fact, but it's just another disruption for the automaker's flagship sports car. The initial launch of the C8 Corvette was delayed because of a UAW strike. Then, the COVID-19 pandemic caused a few of GM's plants to shut down, causing a few more delays for the sports car. Earlier this February, Chevrolet suspended production of the C8 Corvette because of a parts supply problem. The latest cancellation caps off what's been a rough time for the automaker's sports car.
While the letter claims this issue isn't because of the chip shortage, GM has quite a few models that have been affected because of the ongoing semiconductor shortage. Production of the Chevrolet Camaro, Equinox, Malibu, and Traverse; Cadillac XT4, XT5, and XT6; and GMC Acadia have all been affected.