Rivian continues to drop more news on all the services it plans to offer as the arrival date for the R1T pickup truck and R1S SUV gets closer. The latest news is that Rivian will be launching its own insurance coverage plan.
From what we know now, Rivian's insurance plan will be available in 40 states – the automaker didn't specify which states yet – and covers more than just the brand's electric vehicles. Rivian owners will be able to bundle their homes, other vehicles, and recreational equipment in the new insurance plan. In addition to covering cars, the insurance plan will also cover accessories that the automaker sells.
Rivian promises to make the process of purchasing insurance from the automaker simpler than going with a traditional company, too, as the process is supposed to be "seamless." The automaker's insurance coverage is integrated into its digital ordering process, so buyers can get a quote in minutes and in one convenient process.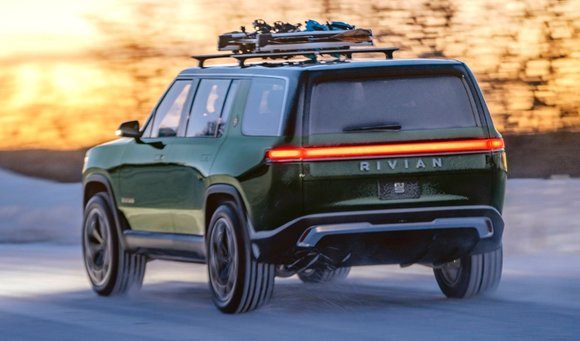 Since Rivian manufactures the car it sells, its insurance coverage is directly integrated with its connected vehicle platform. Every Rivian comes with its Driver+ suite of advanced safety features, which nets owners the brand's reduced Driver+ rate. For more savings, Rivian offers an additional program for owners that actively use the automaker's Active Driving Assistance and Driver+ feature. For owners that opt into this program and use the systems more actively, they get lower insurance rates.
No one knows Rivians EVs better than the automaker, allowing the brand to offer lower premiums than other companies. Rivian is able to diagnose issues quickly and even remotely, and knows how much it will cost to repair damages better than anyone else, which allows the brand to offer lower premiums.
It looks like Rivian introduced its own insurance company to directly compete with Tesla. Tesla is one of the more prominent automakers to offer insurance and is a direct rival to Rivian. The electric automaker started offering insurance in 2019, but it's only available in California and only covers the automaker's vehicles. General Motors and Ford started to offer insurance programs in 2020.
We think a personalized insurance coverage program could help sway people into buying one of Rivian's vehicles. More and more consumers are looking for a simpler process and if it means more affordable prices, then we're sure more consumers will purchase one of the brand's EVs.