Recent delays may affect how quickly you can buy a new EV. According to the latest manufacturer estimates, it may actually be faster to get your hands on a Tesla Model Y than a Ford Mustang Mach-E. However, there could be a significant amount of uncertainty for consumers looking to get their hands on an electric vehicle.
As we reported this morning, Ford updated delivery estimates for the wildly popular Mach-E to a minimum of 32 weeks. Previously, the company quoted a delivery range of 20 to 28 weeks depending on the configuration. As a result, it may prove faster to put in a new order for a Model Y despite Tesla production delays.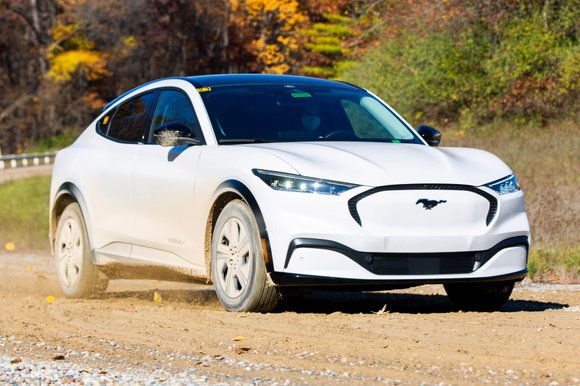 At the moment, Tesla's website shows an estimated Model Y delivery timeframe of between this June and July. To put that into perspective, Ford's latest estimate for new Mach-E orders puts delivery no sooner than almost Thanksgiving. That could create a big advantage for buying a Tesla if you aren't inclined to wait that long.
Having said that, Tesla's faster delivery estimate does have catches. First, Tesla recently began quoting delivery timeframes of up to 4 months on certain models rather than set months. In addition, the June-July estimate for the Model Y is based on the expensive Performance variant priced from $69,190 with destination.
Opting for the cheapest Model Y, the All-Wheel-Drive Long Range trim, carries an estimated delivery extending into April 2023. Although the company's website lists a timeframe as fast as October 2022, that figure is actually based on an SUV with a $2,000 wheel package that's effectively inflating the vehicle's price tag.
Depending on your preferences, the Model Y could be a lot harder to get your hands on. Given continued supply chain issues faced by most major automakers, these estimates could also change. For now, those interested in buying either a Model Y or a Mach-E may need to do their best to set realistic expectations.