The year of 2020 surely left its mark on Americans, with the coronavirus pandemic impacting life on almost every level. Car buyers were affected too, with highly-anticipated debuts pushed back, unprecedented manufacturer incentives, and much more. Here's a look at some of our top news stories over the past year.
Every Brand With COVID-19 Deals & Assistance. In the early months of the pandemic, over two dozen brands rolled out extraordinary incentives like 0% APR for 84 months, job loss protection, and up to 6 months of deferred payments. Our continuous coverage helped keep consumers informed during this critical period.
2021 Ford F-150 Priced From $30,635, Hybrid Adds Up To $4,495. Our exclusive coverage of the latest version of America's favorite truck — and its first-ever hybrid — was widely cited when we broke the news in July. The story was referenced by at least two dozen news outlets online as well as on YouTube.
2020 Jeep Gladiators Are Being Discounted Up To $9,000. Back in January, shoppers were treated to surprisingly good deals on the still-relatively-new Gladiator pickup. We even discovered dealer discounts worth up to $9,000 off MSRP. Our findings were cited at least 23 times by an array of websites & car blogs.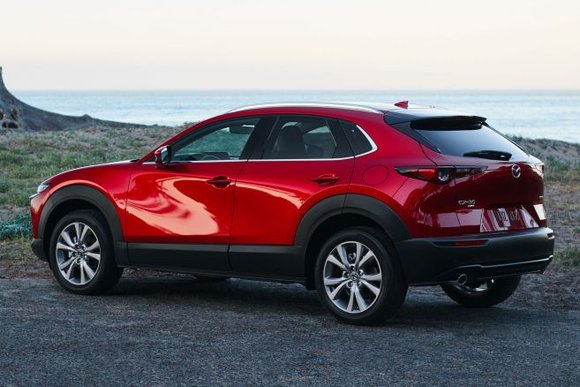 2021 Mazda CX-30 Turbo Will Offer More Power At A Premium Price. A turbocharged version of Mazda's fastest-selling model was confirmed by an order guide in August. At an MSRP of $31,000, news of the 250-hp SUV's addition quickly spread to at least 22 websites including Motor Trend as well as Car and Driver.
2021 Kia Telluride Adds Nightfall Edition Package. Kia's hottest SUV debuted a uniquely-styled blackout look for 2021 with the addition of the Nightfall Edition. Available as a $1,295 option on AWD-versions of the 2021 Telluride EX, our coverage of the new variant received strong interest in online searches in July.
RAM 1500 Classic Will Live On For 2021. This past summer, we learned that RAM opted to continue selling its older 1500 truck called the 1500 Classic for at least another year. The truck offers buyers a lower-priced alternative to the redesigned 1500... which happens to be well over 2 years old at this point.
2020 VW e-Golf Sales Abruptly Canceled In U.S. It's not every day that a brand changes its mind on whether to sell a car. However, that proved to be the case with VW's only EV back in February. CarsDirect got the scoop on this development ahead of a major expansion of the brand's ID family of electric cars.