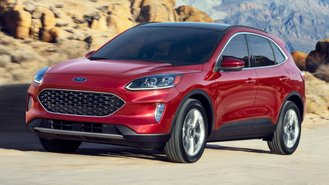 Because of the pandemic, used cars drastically increased in popularity. With millions of Americans losing their jobs and people wondering when and where their next paycheck would come from, used cars became better alternatives to purchasing a new vehicle off a showroom floor. While pickup trucks and compact SUVs dominated the top 10 list of the most popular new cars of 2020, sedans played a larger role in iSeeCars' top 10 list of used cars in 2020.
Unsurprisingly, the Ford F-150 was the most popular used vehicle in the U.S. last year. Ford's incredibly popular pickup truck was also the most popular new vehicle in 2020. Following closely behind the F-150 were two other American pickup trucks – the Chevrolet Silverado 1500 and the Ram 1500. The Silverado 1500 was also the second most popular new vehicle in 2020, so it's interesting to see the top vehicles be in the same location on the used market.
It's interesting to see that the top three used vehicles for 2020 were relatively pricey pickup trucks when purchased new. Pickup trucks are some of the most expensive vehicles on the market, but they continue to be one of the more popular body styles available. Purchasing a pickup used allows consumers to get a lot of the same capability and features as new models for a much more affordable price.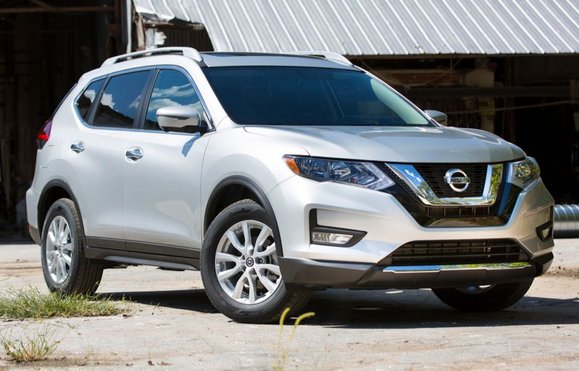 Two highly popular compact SUVs finished in the top five, including the Ford Escape and the Nissan Rogue. The Escape was fully redesigned for the 2020 model year, while Nissan introduced an all-new Rogue for the 2021 model year. Another compact SUV, the Chevrolet Equinox landed further down the list in eighth place. The Equinox also made it onto iSeeCars' top 10 list of the most popular new vehicles in 2020.
One interesting distinction between the most popular used and new vehicles last year is with the number of small cars. The Honda Civic (sixth), Toyota Camry (seventh), Nissan Altima (ninth), and Nissan Sentra (10th) all made it within the top 10 most popular used cars. Both the Civic and the Camry were also on the list of the most popular new cars in 2020. The Civic and Camry are some continually some of the most popular vehicles in the U.S. year after year, so their places on the list aren't surprising.
Seeing the Sentra and Altima make it onto the list is a bit of a shock. The Altima was redesigned in 2019, meaning 2020 was the first year that consumers would've been able to find the new generation of the sedan on the used market. Nissan introduced a fully redesigned Sentra for the 2020 model year. The outlet believes that the small cars did well in 2020 because of their affordable prices and good fuel economy figures. These two things made them great options for first-time car buyers.