As a way to make amends for not offering the Toyota GR Yaris in America, Toyota announced that it would be bringing the GR Corolla to our part of the world. The rally-focused vehicle isn't even on sale yet, heck Toyota hasn't even provided all of the hot hatchback's specifications yet, but consumers are already reaching out to dealers to place an order for the vehicle. Demand for the upcoming GR Corolla is so strong, that Toyota is reportedly asking dealers to stop accepting orders for the vehicle.
In an interview with Road & Track via Motor1, senior vice president of automotive operations Jack Hollis confirmed the news to the outlet. "We have places right now, and parts of the country where there are so many orders being taken we have to stop," stated Hollis. A Toyota spokesperson went on to explain that Toyota doesn't want its dealers accepting customer orders for the vehicle if the automaker can't fill them.
The outlet claims that production of the GR Corolla will be incredibly tight over the vehicle's lifespan. The car, which is primarily hand-built at the automaker's GR factory in Motomachi, Japan, will be capped at approximately 6,500 units for the 2023 model year. The breakdown includes 1,500 units of the Circuit Edition and approximately 5,000 units of the Core model. After that, production of the GR Corolla will stay under 8,000 units annually.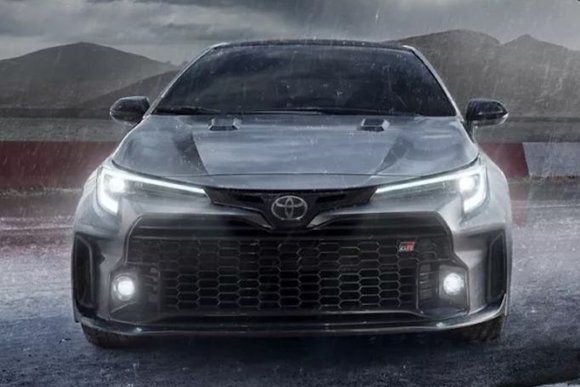 This is horrible news for fans that have been waiting for a GR-badged hatchback in the U.S. While we understand that Toyota wants to make the GR Corolla a special vehicle, the ongoing semiconductor chip shortage is already giving dealers free rein to tack on whatever markups they want on new vehicles. With a limited supply of GR Corollas, the ongoing chip shortage, and a clear demand for the vehicles, we suspect that consumers will have a hard time finding a GR Corolla at MSRP. Additionally, those located in the central region of the U.S. may have a hard time even finding a GR Corolla on sale, as a spokesperson told Road & Track that demand for the hatchback is "likely higher on the coasts."
Obviously, we understand why there's so much demand for the GR Corolla. It's a rally-oriented hot hatchback with a 300-horsepower turbocharged 1.6-liter four-cylinder engine. The GR Corolla also comes with a six-speed manual, a high-tech all-wheel-drive system, and an angry look. It's going to be a massive hit.
Check Out Toyota's Latest Deals & Incentives
Pictured: 2023 Toyota GR Corolla