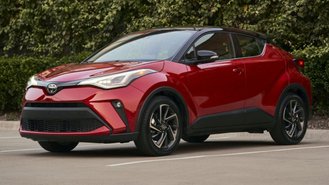 Earlier this month, Toyota unveiled the stylish and funky C-HR Prologue concept. The vehicle highlighted a new generation of the C-HR, one with a more aggressive exterior design and a possible plug-in hybrid powertrain. While the C-HR Prologue concept certainly looks like inspiration for a new generation of the subcompact SUV, it won't be coming to the U.S. Toyota is planning to discontinue the C-HR for the 2023 model year in North America, while a production version of the C-HR Prologue concept will be available in Europe, reports MotorTrend.
In a statement, Toyota confirmed the news to the outlet: "Effective following the 2022 model year, Toyota will discontinue sales of the C-HR in the U.S. and Canada. We are constantly evaluating our product lineup and we remain committed to the compact SUV segment. With the recent introduction of the Corolla Cross and Corolla Cross Hybrid, two great products that offer a great combination of utility and efficiency, and the best-selling RAV4, we are providing multiple options for compact SUV buyers."
That's concrete confirmation that the C-HR is dying. We're not surprised by the news. The C-HR's days were numbered once Toyota came out with subcompact Corolla Cross. The Corolla Cross is a far more agreeable option with conservative styling and available all-wheel drive. Plus, the Corolla Cross is getting a large update for 2023, adopting a new design, gaining a new hybrid powertrain, and coming with an updated infotainment system. The current generation of the C-HR has been around since 2018 and hasn't received many updates since.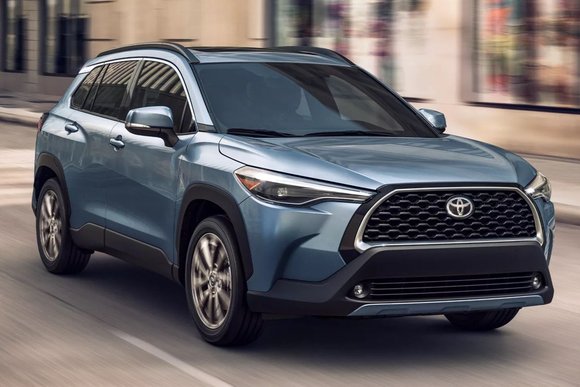 The C-HR's swanky exterior design, strong list of standard safety features, and good fuel economy weren't enough to make it a popular option in the segment. In 2021, Toyota sold 35,707 units of the C-HR. Last year, Honda sold 137,090 HR-Vs, Hyundai sold 89,607 Konas, Kia sold 75,126 Souls, Mazda sold 60,185 CX-30s, and Nissan sold 82,960 units of the Kicks.
One thing that really put the C-HR behind competitors was its poor performance. The subcompact SUV is only available with a 2.0-liter four-cylinder engine that makes 144 horsepower. Plus, it's one of the few options in the class that's available as a front-wheel-drive-only model. Most consumers are looking for all-wheel drive these days, regardless of body style. The C-HR's exterior design severely compromised interior space, too, as the SUV's cabin offered tight rear seats and a small cargo area.
With the C-HR being discontinued, we're sure Toyota will be pointing people toward the Corolla Cross. Most shoppers will be happier with the Corolla Cross over the C-HR, especially since it's better in nearly every single way and is $1,220 cheaper.
Source: Motor Trend