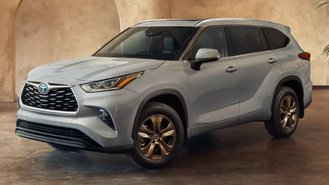 Toyota is one of the few automakers that's holding on to its V6 engines. Look at the Toyota Camry – it's one of the last options in the midsize class to retain its available 3.5-liter V6 engine. While V6 engines are more readily available in midsize SUVs, it looks like Toyota is loosening its grip on its six-cylinder engine starting with the 2023 Highlander. The Japanese automaker recently announced that the midsize SUV will be trading its V6 engine for a turbocharged four-cylinder engine.
Instead of a standard 3.5-liter V6 engine, the 2023 Highlander will only be available with a new turbocharged 2.4-liter four-cylinder engine. The turbo motor pumps out 265 horsepower and 309 pound-feet of torque. Compared to the V6 engine, the turbocharged engine is down 30 horsepower, but up 46 pound-feet of torque. With more torque, drivers probably won't notice the drop in horsepower and may even feel that the SUV is peppier off the line.
Interestingly, most automakers are going from V6 engines to smaller turbo engines for improved fuel economy figures, but that's not the case with Toyota's new engine. Toyota claims that the new turbo 2.4-liter four-cylinder engine will be able to get up to 24 mpg combined. That matches the 3.5-liter V6 in the current Highlander. The benefit of going with the turbocharged engine is a large reduction in NOx and NMOG. Toyota also claims that the turbo engine has lower CO2 emissions.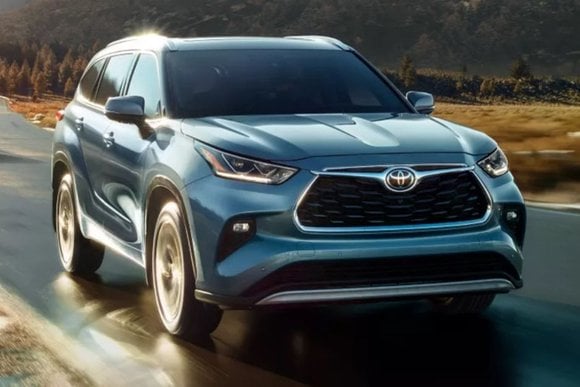 Just like the current V6 engine, the new turbocharged four-cylinder engine will have a 5,000-pound towing capacity. Front-wheel drive will continue to be standard, while all-wheel drive will be optional. The engine will be paired with an eight-speed automatic transmission.
Compared to other midsize SUVs in the class, the 2023 Highlander's new turbocharged engine is down on horsepower. The Kia Telluride, Hyundai Palisade, Jeep Grand Cherokee, Honda Pilot, Chevrolet Traverse, and Dodge Durango all come with standard V6 engines that have at least 280 hp. The Traverse is the most powerful of the bunch with 310 hp.
For the 2023 model year, the available Highlander Hybrid will continue to come with the same 2.5-liter four-cylinder engine and two electric motor setup as the current model. We think there's a good possibility that Toyota could fit the Highlander Hybrid with the new turbocharged engine in the future for improved performance.
Build & Price Your Toyota Highlander
Pictured: 2022 Toyota Highlander