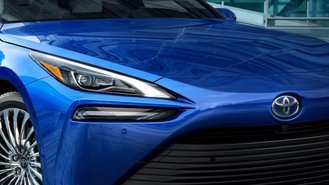 The introduction of quick-shifting automatic transmissions and the rise of electric vehicles spell doom for manual transmission. Only a handful of cars on the market are available with a manual gearbox these days, and they're mostly pricey sports cars. Despite the transition, Toyota isn't ready to give up on the manual transmission just yet, as it recently filed eight patents that imitate a manual transmission in an internal combustion engine.
The series of patents were filed earlier this month and first discovered by BZforums. They outline the automaker's idea for coming out with a manual transmission for electric vehicles that use "pseudo-clutch" and "pseudo-shifter" inputs. These will adjust the amount of torque the electric motor puts down to the wheels. The clutch pedal works as a "pedal reaction force generator" that vibrates and pushes against the driver's foot to provide drivers with the same feeling as a regular clutch engaging with a flywheel.
The shifter has its own "reaction force actuator" to provide some resistance to feel like drivers are actually rowing through a gearbox with a traditional H-pattern. Based on the position of the H-pattern shifter and the clutch pedal, the powertrain control module varies the electric car's output based on the simulated engine RPM that's displayed on the tachometer. Just like an internal combustion car with a manual transmission, Toyota outlines a way for the electric motor to stall if the revs on the simulated tachometer are too low.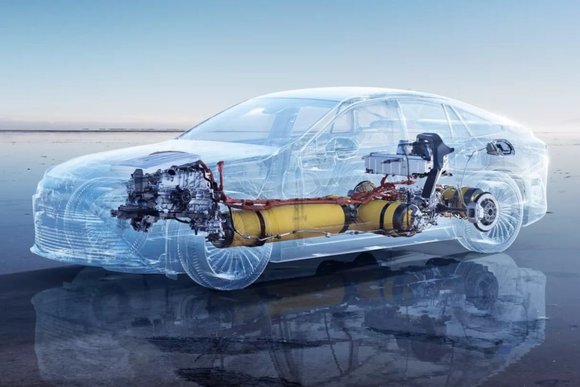 With Toyota's patent using words like "pseudo" and "simulated," we get the feeling that the manual transmission would entirely be for driver enjoyment. The system, according to the automaker, is to "provide an electric vehicle capable of enjoying a driving feeling like an MT vehicle without experiencing the difficulties peculiar to the MT vehicle." So, the manual transmission outlined in the patents is all about providing the driver with the feel of a manual. Since the shifter and clutch pedal aren't connected to the electric motor — they influence output through software — drivers can switch into an EV mode where they won't have to shift.
Just because an automaker comes out with a patent doesn't mean the technology will ever make it to a production vehicle. Toyota has plans to launch 30 electric vehicles, including a few under the Lexus brand, by 2030. So far, we've only seen the 2023 Toyota bZ4x crossover. Based on the patents, we could see a sporty electric car from Toyota with the high-tech manual transmission.
Pictured: 2022 Toyota Mirai