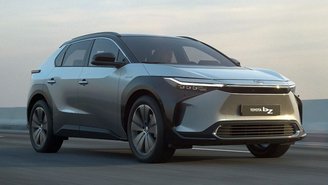 The Toyota bZ4X is a brand-first in many aspects. It is the first bZ in the lineup, the first Toyota vehicle built on the BEV-specific e-TNGA platform, the first to have X-MODE for driving, and even the first to have a front-seat radiant foot and leg heater. But one of the more important Toyota first-time features will be the inclusion of Toyota Safety Sense 3.0.
As a brand new safety system, the expectations for TSS 3.0 are pretty high. So how is it better than the Toyota Safety Sense 2.5 that came before it?
The TSS 3.0 has many of the same features that the 2.5 had, improving upon the performance of each function as well as adding new functions that assist in normal driving conditions. The system overall has been improved by extending the detection range of the monocular camera and the millimeter-wave radar.
As an example, the pre-collision system now offers improved Daytime and Low-Light Detection of Cyclists and Motorcyclists as well as Guardrail Detection. This is in addition to the adaptive cruise control system with Curve Speed Management and supported left turns at intersections that the pre-collision system had before in the TSS 2.5.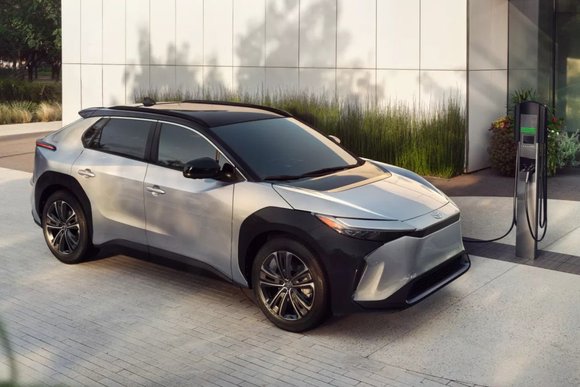 Lane recognition has also been enhanced to improve its function while in Lane Tracing Assist mode. This means an upgrade on the feature's line recognition, Risk Avoidance Emergency Steering, and alert system for lane departure.
Toyota has stated that TSS is meant to help prevent accidents, reduce traffic injuries and fatalities, and help drivers' peace of mind. The bZ4X currently being the only vehicle in Toyota's lineup with this new safety system is a big plus for it. Theoretically, it should be one of the safest Toyotas out there until the TSS 3.0 is integrated into more vehicles. Not every vehicle always gets the new safety systems after they are introduced, however, so it's possible that there will be several models that keep to the TSS 2.5 or have something else in its place. This has been the case before with Toyota as well as other automakers.
Having updated safety tech is on the list of things that buyers look for, and if a car falls short it may be a reason for them to look elsewhere. Because of this, basic safety features like emergency braking and blind-spot detection are becoming standard on more and more vehicles. If a vehicle doesn't offer features like those as standard, there is a chance it will get passed over for a car that does. While there are still entry-level Toyotas that only offer those features as optional, the bZ4X is up to the challenge and sits right up there with the competition in terms of safety gear.
See our 2023 Toyota bZ4X Preview
Pictured: 2023 Toyota bZ4X