Things aren't looking good for those looking to buy a 2022 Toyota Tundra TRD Pro. Originally scheduled to go on sale this spring, some dealers are telling us that they haven't even received their first allocations. In what may be a telling sign, one of the largest dealers in Southern California has stopped taking reservations.
While your results will undoubtedly vary depending on how many Tundras Toyota plans to allocate to your region, the signs aren't encouraging. Here in Southern California, a representative at Longo Toyota — one of the largest dealers — claims to have stopped taking reservations and is no longer even taking deposits.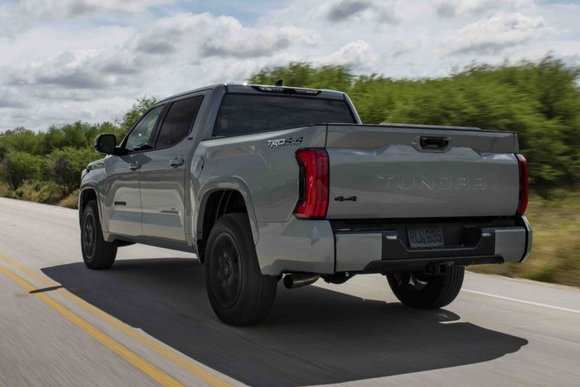 When asked why they stopped taking TRD Pro deposits, we were told that every single truck slated for allocation was already spoken for. The news aligns with early estimates of up to a 1.5-year wait on the TRD Pro in SoCal. The sales rep estimated that it could be at least 6 months until additional inventory becomes available.
Odds are this won't necessarily be the case in all parts of the country. However, the news wasn't encouraging from Stevens Creek Toyota in the Bay Area. At that dealer, a salesperson said that they hadn't received their first planned allocation or even decided how much of a markup to apply to the truck's $68,500 MSRP.
A representative from San Jose's Capital Toyota was a bit more precise, claiming that the Tundra TRD Pro hasn't even been launched. As we reported today, Toyota is already listing the TRD Pro online and even has a financing incentive. The dealer added that buyers should probably expect up to a $20,000 markup over MSRP.
Given the fact that a chip shortage has thrown many supply chains into flux, your best bet for finding a TRD Pro may be to check for updates at local dealerships. However, as we were told a short while ago, it could end up being the case that the time to stake your claim on a new TRD Pro may have been about a year ago.