It seems like Toyota can't keep the Venza nameplate around for more than a few years, regardless of what kind of body style or powertrain it has. Despite making a comeback in 2021 as a midsize hybrid SUV, Automotive News reports that Toyota will be discontinuing the Venza after the 2024 model year.
At the same time that Toyota debuted the new 2025 Crown Signia SUV, which is basically an SUV version of the Crown sedan, the Japanese automaker also announced that the Vezna would be discontinued. With the new Crown Signia sharing the same TNGA-K platform as the current Venza and being a hybrid vehicle that will compete in the midsize segment, the two practically compete against one another. Toyota doesn't want competition between two of its own vehicles, so the Venza has to go.
When Toyota brought the Venza to market for the 2021 model year after a five-year hiatus, it was a bit of a head-scratcher. The Venza was similar in size to the RAV4 Hybrid, shared the same powertrain as the RAV4 Hybrid, but cost a lot more than the RAV4 Hybrid. Pricing for the Venza starts at $36,415, while the RAV4 Hybrid is priced at $32,825.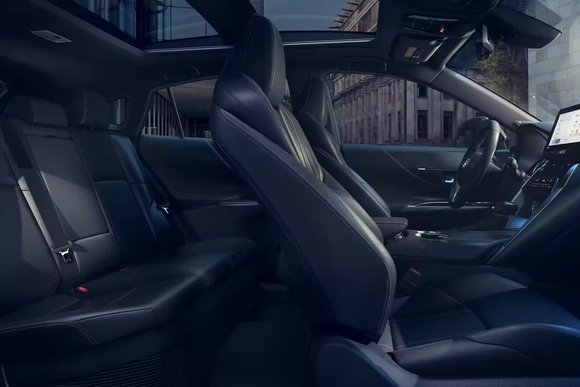 To justify the difference, Toyota gave the Venza a more premium design, more high-end convenience features, and more advanced tech features. One of the Venza's standout features was its available electrochromic glass roof panel that allowed drivers to change the panel's opacity.
Unfortunately, it looks like shoppers didn't see the need to upgrade to the Venza. Automotive News reports that Toyota has only sold a total of 133,727 Venzas since it brought the model back in 2021. In 2022, Toyota sold 33,683 Venzas, while the RAV4 accounted for 366,741 units sold.
With performance that could be characterized as being sufficient, a high starting price tag, and a small cargo area, the Venza was a tough sell. The upcoming Crown Signia looks like it will improve on some of the Venza's drawbacks, which could make it a more popular option.
Pictured: 2023 Toyota Venza
Source: Automotive News (Subscription Required)