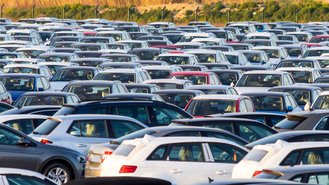 New-vehicle inventories are still well below levels from last year, but the situation is constantly getting better, reports Cox Automotive. Apparently, automotive plants are running at capacity again, bringing much-needed supplies to dealers. The company claims that the total supply of new, unsold vehicles in the U.S. stood at 2.67 million on November 2. That represents an improvement from 2.54 million from the beginning of October, but is well below 3.39 million from November 2019.
This month, the industry's days' supply was 65 for non-luxury vehicles and 64 days for luxury cars. That figure shows an improvement, as the industry had a 58 days' supply at the start of October. Last November, the days' supply was hovering around 80.
As far as individual automakers go, Lexus (36), Land Rover (38), Toyota (42), BMW (43), and Mercedes-Benz (44) had the lowest national days' supply, claims the company. Fiat (154), Buick (119), Genesis (11), Lincoln (104), and Cadillac (96) had the highest. Surprisingly, this is much different from the figures we saw earlier this August. Back then, Toyota, Lexus, BMW, Lincoln, Buick, and Fiat were in similar positions as they are in November. Mazda made quite a large jump going from having a 53 days' supply in August to 81 in November. Subaru also improved its days' supply, going from 38.5 in August to 55 in November.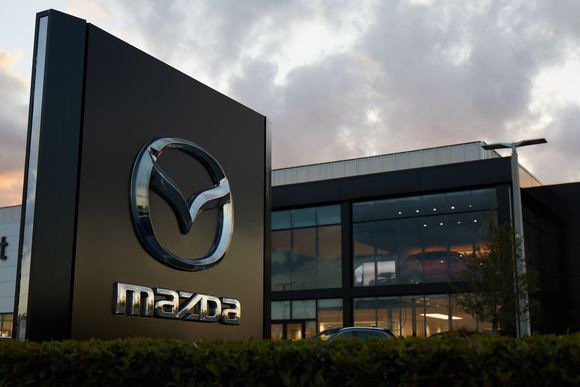 According to our research, there may be a disconnect when it comes to low inventory and incentives. Lexus, for example, has the lowest national days' supply of any automaker in the U.S., but is already offering 0% APR on 2021 models. It seems odd that Lexus would offer such an attractive incentive when it has the lowest inventory in the country.
While more new-vehicle inventory is a good thing for consumers, as they're more likely to find a model that's in the right trim and color, prices continue to go up. Cox Automotive reports that the average listing price continued to climb to $39,346 for a new vehicle, setting a new record and representing an increase of 5% from last year. The company believes that prices will only continue to go up because of lower than usual inventories and the continued rollout of 2021 models.
The increase in nationals days' supply of new vehicles is good news for shoppers, but saying the worst has passed is a stretch. Johns Hopkins University & Medicine claims that there are a total of 10,397,400 cases of COVID-19 in the U.S., which is the most of any other country in the world. So far, 241,619 people have died from the pandemic in America. With coronavirus rates continuing to go up, there's a good chance of a lockdown in the near future.