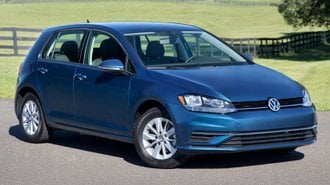 Volkswagen has officially announced that the compact Golf hatchback will be discontinued in the U.S. after the 2021 model year. We heard rumors that this might happen in 2019 when VW discontinued the Golf SportWagen and Alltrack. So, the decision to kill off the Golf isn't that surprising. It's not all bad news, though, as VW will bring the all-new eight-gen Golf GTI and Golf R to the U.S. for the 2022 model year.
The Golf has been a popular compact hatchback since it went on sale in the U.S. in 1974. Since then, VW claims that it has sold roughly 2.5 million Golf models. At the moment, American consumers aren't interested in small, affordable compact vehicles, choosing to purchase more expensive, tall-riding SUVs. Interestingly, demand does exist for high-performance compact vehicles, which is why VW will continue to offer the GTI and Golf R models.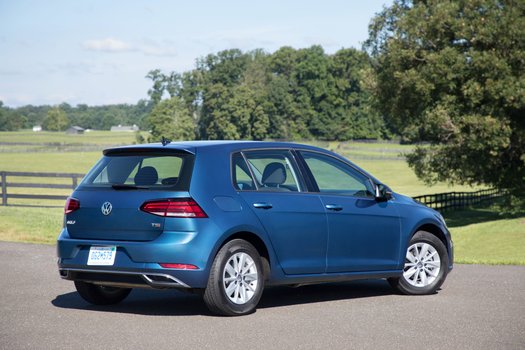 In 2020, VW only sold 6,063 units of the Golf. The GTI did much better, accounting for 11,461 units sold. As a comparison, VW sold 100,687 units of the compact Tiguan SUV. We're sure the upcoming Taos crossover played a role in VW's decision to discontinue the Golf, as well. American consumers will find the subcompact Taos to be far more attractive than the Golf.
The Golf isn't the only small vehicle to be discontinued recently. The Chevrolet Cruze, Ford Fiesta, Volkswagen Beetle, Chevrolet Sonic, Honda Fit, Hyundai Elantra GT, and Toyota Yaris, were all discontinued recently. As consumers continue to purchase SUVs in large numbers, sedans, hatchback, and compact vehicles are the first in line to be discontinued.
Consumers searching for a compact vehicle in VW's lineup will have to go with the Jetta sedan or wait for the Taos crossover to go on sale later this year. Other compact vehicles that are still on sale include the Subaru Impreza, Hyundai Veloster, Nissan Sentra, Kia Forte, Toyota Corolla, Mazda Mazda3, and Honda Civic.