Before the end of 2022, reports indicated that Volkswagen was looking into reviving the Golf EV nameplate back in a new electric car. While last year's report stated that a possible Golf EV could arrive for the ninth generation of the model, Autocar now states that the Golf EV nameplate could be revived much earlier. Apparently, we could see the Golf EV name return as early as 2025.
The new report from Autocar, which cites unnamed sources within Volkswagen, claims that the German automaker is thinking about renaming the upcoming all-electric ID.2 to the ID.Golf. This won't be the first name change the electric vehicle will go through. Originally, Volkswagen debuted the ID.Life concept at the 2020 Munich Motor Show. Since the concept's original debut, VW has been in the process of updating it to the point where it's now expected to be a conventional hatchback. With the upcoming EV set to look like a hatchback, some people are pitching the ID.Golf name at internal meetings.
The reason for the extensive changes to the upcoming ID.2 is because of the "less than lukewarm" reception that the original ID.Life concept received, claims the outlet. While Autocar didn't say anything about VW's odd ID nomenclature for its electric vehicles, we suspect the hinted move to name the upcoming EV the ID.Golf has a lot to do with how shoppers feel about the analytical names.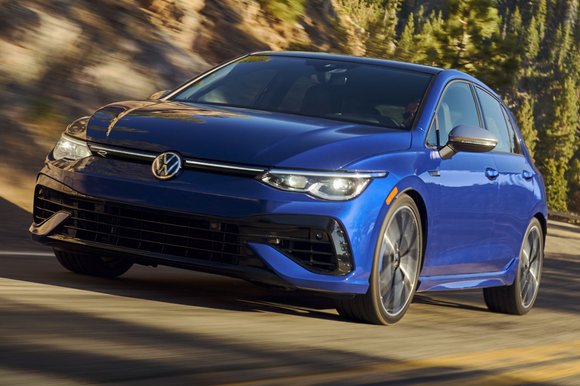 Like many other automakers, Volkswagen thought it was a good ideal to bundle all of its EVs into one single family called ID. ID stands for "intelligent design, identity and visionary technologies." Yeah, nothing there really rolls off the tongue or stands out for being catchy. While names like Golf have history and meaning behind them, ID.2 doesn't and it comes off as being cold.
If Volkswagen does make the name change, it won't be the only automaker to do so. Mercedes-Benz recently announced that it would be dropping the EQ product name for its electric vehicles by the end of 2023.
Right now, we don't have a lot of information on the upcoming ID.2/ID.Golf. According to the unnamed sources, the EV will be the first VW to feature the automaker's MEB-Plus platform. Additionally, the EV will utilize lithium-iron-phosphate (LFP) prismatic battery cells that should bring higher recharge speeds. The automaker is also planning to introduce a sporty all-electric Golf GTI variant that leverages the iconic GTI nameplate.
Pictured: 2021 Volkswagen Golf
Source: Autocar