Update (7/19/21): VW has confirmed the Passat will be discontinued and that 2022 will be the final model year for sale in the U.S.
Sedans simply aren't as popular as they once were, making them the obvious choices to be discontinued to make room for new models. That's exactly what's happening with the Volkswagen Passat, as a report from Wards Auto claims the automaker will end production of the midsize sedan after 2023. Instead of taking up valuable space to manufacture that Passat, VW will focus on making the ID.4 electric vehicle, as well as the Atlas and Atlas Cross Sport.
All of the vehicles are manufactured at Volkswagen's plant in Chattanooga, TN, except for the ID.4. That vehicle will launch in 2022 and isn't expected to reach full capacity until 2023. That's when the Passat will officially be discontinued. Until the ID.4 goes into production at the Chattanooga factory, VW will import the electric vehicle from the automaker's Zwickau facility in Germany, claims the outlet.
In addition to discontinuing the Passat to free up capacity, Volkswagen will invest roughly $800 million to get the Chattanooga plant ready to manufacture the ID.4. "We've made a decision to cancel the Passat for the U.S. The sales trend is very firmly in favor of SUV models, as indicated by the success of the (Chattanooga-built) Atlas," VW CEO Ralf Brandstätter told Wards Auto.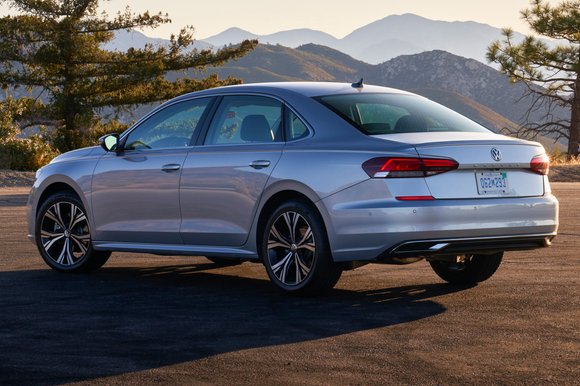 While the Passat will meet its end in the U.S. in 2023, Volkswagen will introduce a new ninth-gen model for other markets. That model is expected to be introduced in 2023. So, we can chalk up the Passat's death to consumer interest in SUVs.
The decision to discontinue the Passat won't affect consumers. With just 14,123 units sold in 2019, the midsize sedan isn't exactly popular. The Honda Accord (267,567 units sold), Toyota Camry (336,978 units sold), Mazda6 (21,524 units sold), Nissan Altima (209,183 units sold), and Hyundai Sonata (87,466 units sold) all outsold the Passat in 2019. Compared to VW's SUVs, the Passat did a lot worse than the Atlas (81,508 units sold) and the Tiguan (109,963 units sold) last year.
This decision isn't surprising, either. Multiple automakers have discontinued sedans in the past few years as a way to shift the focus onto SUVs and electrified vehicles. As far as VW's lineup goes, consumers will still be able to purchase the Jetta, the performance-oriented Jetta GLI, and the Arteon. The Golf will also continue to be sold in the U.S., though, going forward, that model is expected to only be available in the performance-forward GTI and R trims.