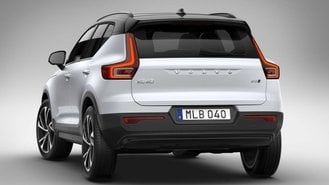 Quite a few automakers have unimaginative, yet straightforward model names. Take a look at Volvo's lineup of SUVs as an example. Volvo sells the XC40, XC60, and XC90. The XC part refers to the body style — SUV — while the numbers correlate to the vehicle's size — a larger number means a larger vehicle. It's simple and effective, but not as inspiring as regular names like Aviator, Corsair, and Navigator that Lincoln uses for its SUVs. Going forward, Volvo's looking to ditch the odd nomenclature in favor of real names.
When speaking with the UK's Autoexpress about an upcoming small electric SUV that would be built in China, Volvo's CEO Hakan Samuelsson announced that the luxury brand would be moving to a new nomenclature for its vehicles. Instead of "codenames," Volvo will begin using proper names for its vehicles.
"That's why we're not going to have numbers and letters - an engineering type of name," said Samuelsson. We're going to give cars a name as you give a newborn child. We have a very interesting and creative discussion going on about this now."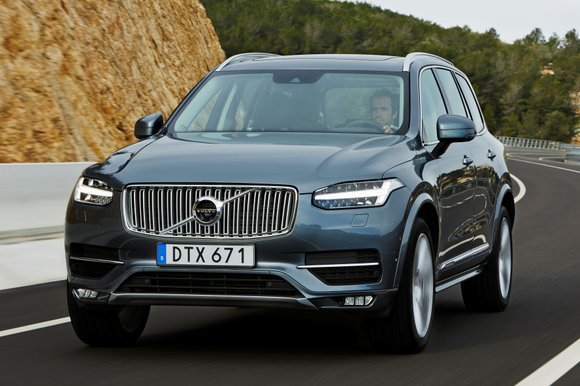 The first vehicle from Volvo to have a real name will be the successor to the current XC90. The automaker hasn't settled on a name yet for the vehicle, but the brand is hard at work on coming up with a creative solution to signify the brand's new beginning as it starts to focus on electric cars.
Volvo has used numbers and letters for its vehicles for decades. The automaker's first vehicle was called the ÖV 4, while some of its more popular cars include the P1800, 240, 780, and 850. Now, Volvo's cars continue to utilize a mix of letters and numbers, but it's more confusing than ever.
Vehicles with an "S" in the name are sedans, "V" stands for wagons and "XC" is for SUVs. Numbers are then used to signify size, as "60" refers to compact vehicles and "90" are large vehicles.
That's only one-half of the naming structure. Volvo then uses letters and numbers for its powertrains. The "T4" is the smallest powertrain available and consists of a turbocharged four-cylinder engine. More powerful "T5" and "T6" powertrains are also available. Volvo recently started offering a plug-in-hybrid powertrain on the majority of its vehicles that comes with the "T8" powertrain. To further add to the confusion, there are the "Recharge" models that are all-electric vehicles. The automaker also sells the C40 Recharge, which is a sportier take on the XC40 Recharge.
Seeing badges like XC90 T8 and S60 T5 aren't really intuitive to consumers, as all of the letters and numbers that Volvo uses can be confusing. While we don't know what names Volvo will come up with for its vehicles, simply using more natural names and ditching the nomenclature for its powertrains will certainly make things easier for everyone.