We're starting to get into the meat and bones of a lot of automaker's plans to electrify vehicles. While large plans like reducing the number of available gas models on sale garner a lot of attention, other plans, like discontinuing manual transmissions are also swirling around. According to a report from the German magazine Auto Motor und Sport, Volkswagen will stop offering a manual transmission in its vehicles after 2023 in Europe, and in 2030 for vehicles sold in the U.S.
While enthusiasts will be upset by the news, it won't really affect things in the near future, at least for consumers in the U.S. Volkswagen just came out with the all-new Golf GTI and Golf R, both of which are available with a manual transmission. Additionally, we just saw the updated GLI, which is also available with a six-speed manual transmission. So, for the time being, consumers will still be able to purchase a performance vehicle from VW with a manual gearbox. This change will mostly affect Europe, where the automaker continues to offer all sorts of vehicles with a shift-it-yourself transmission.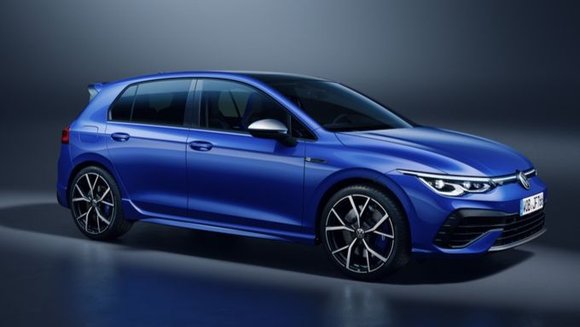 There are a few reasons for VW to discontinue the manual transmission. One of them is cost. Simplifying its lineup of available powertrains will make it cheaper for VW to just focus on offering one transmission in all of its vehicles. Instead of cutting models from its lineup, VW will simply be cutting the manual transmission out.
Then, there are Volkswagen's plans to go all-in on electric vehicles. Recent reports from June indicate that the German automaker has plans to officially end the sale of vehicles with an internal combustion engine by 2035 in Europe. VW plans to reduce CO2 emissions and to achieve complete de-carbonization by 2050. Sales of vehicles with an internal combustion engine will end sometime after in the U.S. manual transmissions don't have a place to exist in an electric future.
We don't find this news – even if it's from an unconfirmed report – all that surprising. Manual transmissions are mostly offered on sports cars these days, including vehicles like the BMW M3, Chevrolet Camaro, Ford Mustang, Honda Civic Type R, and Mazda MX-5 Miata. A few SUVs like the Ford Bronco and Jeep Wrangler are also available with manual transmissions.
In recent years, the availability of the gearbox has been drastically declined. For Volkswagen, the only vehicles it offers with a manual transmission in the U.S. include the Golf, GTI, and Jetta, and GLI. VW doesn't have any plans to bring the regular Golf to the U.S., so the offerings won't change that much.