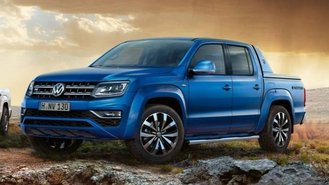 Rumors have been swirling around for years about a possible unibody pickup truck from Volkswagen. With Ford and Hyundai entering the compact segment with the Maverick and Santa Cruz, it looks like now is a perfect time for Volkswagen to come out with its tiny truck. But that doesn't look like it's happening, at least not according to Automotive News.
Duncan Movassaghi, executive vice president for sales and marketing for VW, told the outlet that a gasoline-powered pickup truck is no longer an option for the brand. But he did leave the door open for a possible all-electric pickup.
"Our priority within the Volkswagen brand is to keep our existing [internal combustion engine-based] vehicles competitive" and to expand the battery-electric vehicle lineup, Movassaghi told Automotive News. "Investing at this time into a niche ICE [compact pickup] segment would not make sense for us. As we transform our lineup to BEV, an electric pickup could for sure be an option."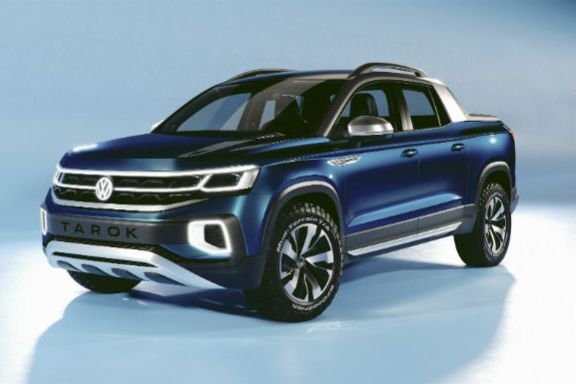 Clearly, VW's priorities are centered around electrified vehicles. The decision could see VW miss out on an exciting segment in the U.S., which appears to be promising as pickup trucks have become too big and expensive for consumers looking for a versatile vehicle. As Auto News points out, VW dealers in the U.S. have been requesting a small pickup truck, from the automaker for years. And with the next-gen Amarok being based on the Ford Ranger, it seems like an easy decision for Volkswagen. But it doesn't look like it's meant to be.
Volkswagen's future has all but been cemented in place because of Dieselgate. The automaker plans to build 1.5 million electric vehicles by the end of 2025 thanks to its ID family. While VW already sells the ID.4 in the U.S., upcoming EVs include the ID.Buzz and ID.6.
One of the more recent compact truck concepts we've seen from Volkswagen includes the Tarok Concept from 2019. The small Tarok featured a turbocharged four-cylinder engine making 147 horsepower that routed power through an all-wheel-drive system. At the back of its body, the Tarok had a configurable four-foot bed. Folding the rear seats and opening a rear panel extended the bed's length to roughly six feet. The Tarok sat on VW's MQB modular platform.
While consumers won't see a compact truck from Volkswagen anytime soon, the Ford Maverick and Hyundai Santa Cruz will go on sale for the 2022 model year in the U.S. Both are small, affordable pickups that belong to a class below modern midsize options.